WATER DAMAGE DRIGGS
EAST IDAHO'S HIGHEST RATED RESTORATION COMPANY
Welcome to Driggs Idaho's Water Damage Restoration Experts! When disaster strikes and water damage wreaks havoc in your Driggs home or business, there's only one name you can trust for expert restoration services: Tobin Restoration.
What Causes Water Damage in Driggs?
Water damage in the Driggs, Idaho area can be attributed to specific regional factors. Heavy snowfall during the winter months followed by rapid spring thaws can lead to flooding, particularly in low-lying areas and near rivers and streams. Additionally, spring rainstorms can overload drainage systems and result in basement flooding or water seepage. Homes with older plumbing systems are more susceptible to bursting pipes due to freezing temperatures during the winters. Roof leaks may occur due to the weight of accumulated snow and ice, and inadequate attic insulation can contribute to ice dams forming on rooftops. Tobin Restoration's Driggs Water Damage Repair understands the unique weather conditions of Driggs and can help you proactive measures to prevent and address water damage effectively.
The Effects Of Water Damage
Water damage should be addressed promptly for several critical reasons. Water can cause extensive structural damage to buildings and homes, compromising their integrity and safety. Delaying repairs can lead to more costly and time-consuming remodels down the line. Secondly, stagnant water can cause the growth of mold and mildew, which not only poses health risks but can also be challenging and expensive to eradicate. 
Additionally, water damage often leads to the destruction of personal belongings and cherished possessions, causing emotional distress and financial burdens. Lastly, swift action is essential to prevent long-term moisture infiltration, which can weaken the foundation and result in severe issues like foundation damage or electrical hazards. Timely intervention is the key to minimizing the long-term consequences and costs associated with Driggs water damage, making it a priority for homeowners and property managers.
Our Driggs Water Damage Restoration Process
Our Driggs water damage restoration process is thorough and designed to minimize damage while restoring your property to its pre-damage condition. Here's what you can expect when you choose Driggs Water Damage with Tobin Restoration:
Assessment
Our team of experts will conduct a comprehensive assessment of the damage, including moisture detection and damage extent analysis. We will figure out where the water originated so that it can be stopped and repaired. This step is crucial to create a tailored restoration plan.
Water Extraction 
Using powerful pumps and vacuums, we quickly remove standing water from your property. This prevents further damage and reduces the risk of mold damage.
Drying and Dehumidification 
We utilize industrial-grade dehumidifiers and air movers to dry the affected areas completely. This helps prevent structural damage and mold growth.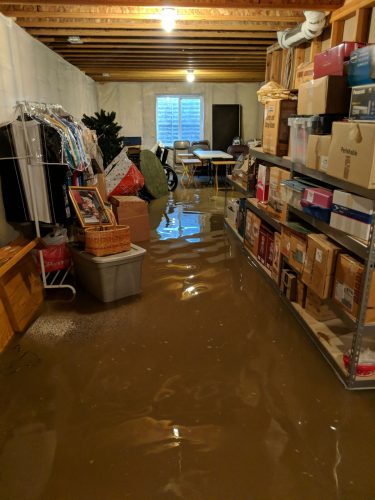 Cleanup and Sanitization 
We thoroughly clean and sanitize the affected areas and your belongings to ensure they are safe and free from contaminants. Your belongings may be packed up and taken to our contents cleaning facility to carefully make sure they are clean. They will be returned in a timely manner.
Mold Remediation and Prevention
If mold is present, our experts will safely and effectively remove it, preventing future infestations. If there is no mold present, we will use our microbial treatment to eliminate odors and prevent future mold growth in damp environments. 
Repairs and Reconstruction
We offer full-service reconstruction to repair any structural damage, returning your property to its pre-damage state.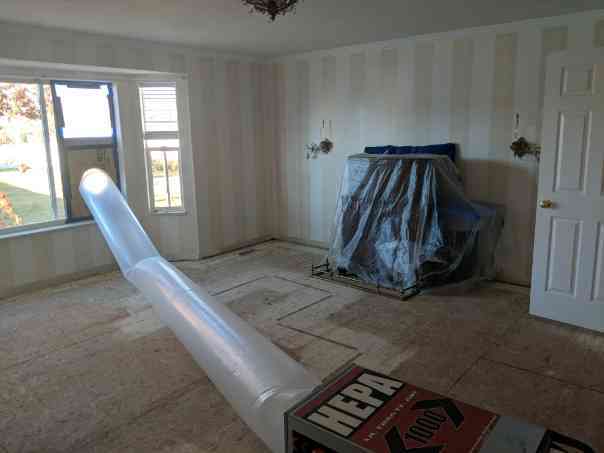 Why Choose Tobin Restoration for Water Damage Repair in Driggs?
At Tobin Restoration's Driggs Water Damage Repair, we understand Driggs water damage's unique challenges. Our team of highly trained and IICRC-certified professionals are committed to delivering top-notch restoration services tailored to the specific needs of our local community. Here's why we're the best choice for your Driggs water damage repair needs: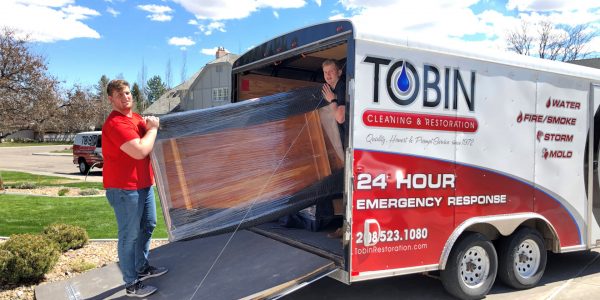 Local Expertise 
We're not just any restoration company; we're locals. Our family owned company grew up here and this is our home, too. Our team is intimately familiar with the weather, terrain, and building structures common to Driggs Idaho, ensuring we address your water damage issues effectively and efficiently.
24/7 Emergency Response
Water damage doesn't wait for a convenient time to happen. That's why we offer 24/7 emergency response services. When you call us, we'll be there to assess the situation and start the restoration process immediately.
Advanced Technology 
We utilize the latest in water damage restoration technology and techniques to ensure the best possible outcome. Our state-of-the-art equipment helps us detect hidden moisture and extract water rapidly, preventing further damage and mold growth.
Licensed and Insured
Rest easy knowing that we're a fully licensed and insured restoration company. We take pride in our work, and our insurance coverage provides added peace of mind for you.
Transparent Pricing
We believe in fair and transparent pricing. You'll receive a detailed estimate before we begin any work, and we'll work closely with your insurance company to streamline the claims process.
Contact Us Today for Water Damage Repair in Driggs, Idaho!
Don't let water damage ruin your Driggs property. When you need fast, reliable, and locally tailored water damage restoration services, Tobin Restoration is here for you.
Contact us now to schedule your free consultation. We're ready to restore your peace of mind and your property!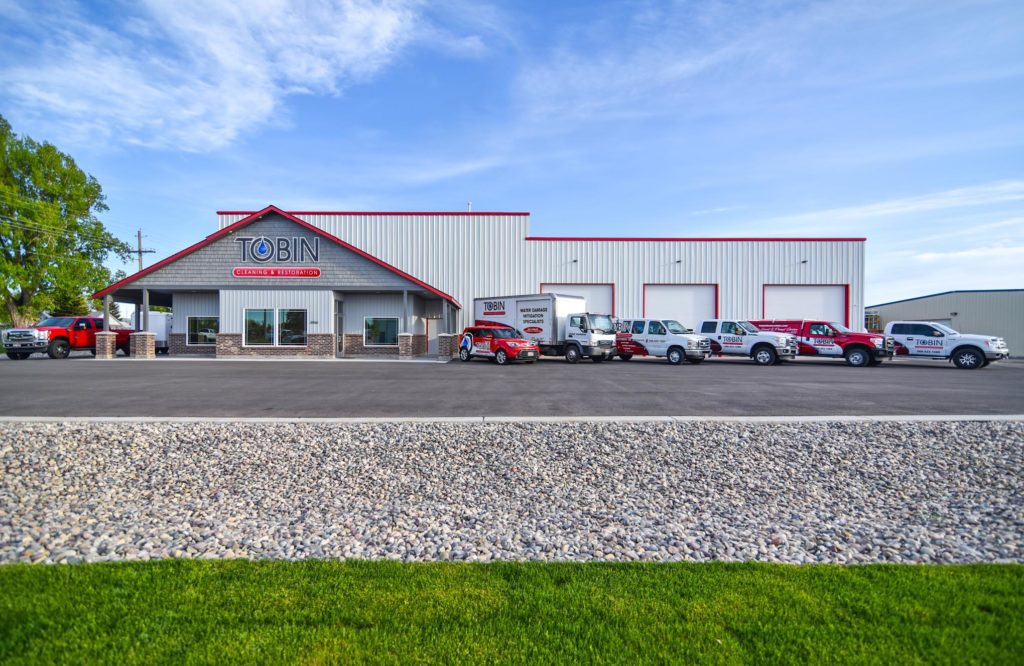 Our cleaning and restoration company is with you from START TO FINISH. If you've experienced damage at your home or business, call us anytime, 24/7 at (208) 523-1080. Haven't decided who to choose? You can contact us at any time for a free consultation and inspection of your damaged areas.
East Idaho's Highest Rated Restoration Company
Tobin Restoration
We have been helping the community restore their homes for years.
Rating:

4.9

/ 5 based on

256

reviews.