WATER DAMAGE ISLAND PARK
EAST IDAHO'S HIGHEST RATED RESTORATION COMPANY
We understand that water damage can happen unexpectedly and cause a lot of stress and frustration for homeowners and business owners. We are a team of highly skilled and experienced professionals dedicated to providing top-quality services to our clients. If you are facing water damage in your home or business in or around the Island Park area, you have come to the right place. Our team has the expertise and equipment needed to help you get back on track.
SERVICES OFFERED FOR WATER DAMAGE
Urgent action is required to avoid further moisture damage caused by stagnant water. Homes and businesses may experience flooding from various sources such as sewer backups, severe weather conditions, malfunctioning appliances, or broken pipes. Stagnant water has the potential to become contaminated and poses a significant hazard. At Tobin Restoration, we prioritize the safe and efficient removal of potentially harmful water. Our team is well-trained, equipped with the necessary tools, and knowledgeable in the science of structural drying, ensuring that we can effectively eliminate stagnant water from your residence or workplace.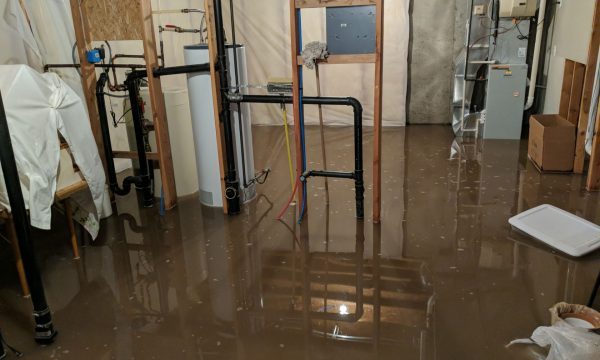 MOLD PREVENTION & REMOVAL
In order to avoid structural damage and potential health issues resulting from water damage, it is crucial to take prompt action to prevent the growth of mold. At Tobin Restoration's Island Park Water Damage services, we use an approved antimicrobial treatment to prevent the growth of bacteria and mold in damp environments. Our treatment effectively deodorizes homes and businesses, eliminating any moldy odors. Additionally, the treatment sanitizes any surfaces it comes into contact with, ensuring a safe environment for children and pets. By utilizing our antimicrobial treatment, we can effectively combat mold growth and prevent any further damage to your property.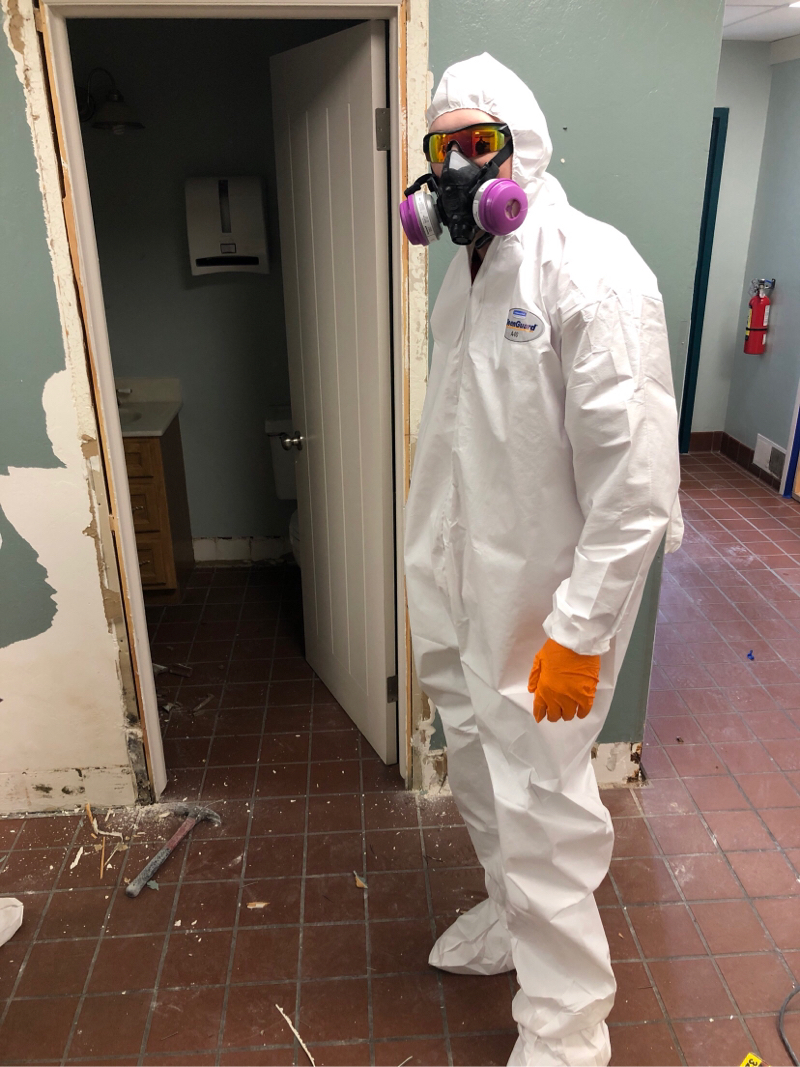 DRYING & DEHUMIDIFICATION
Complete removal of water and proper dehumidification is essential in treating water damage. Our team of technicians at Tobin Restoration is IICRC certified and experienced in restoring buildings affected by water damage. We utilize industrial-sized dryers and dehumidifiers to expedite the drying process. Infrared cameras and moisture detectors are utilized to ensure thorough drying before beginning any repair work. This process may take up to 5 days, and we monitor and report progress on a daily basis. By employing our efficient and meticulous drying process, we ensure that all water is completely removed and the affected area is fully restored.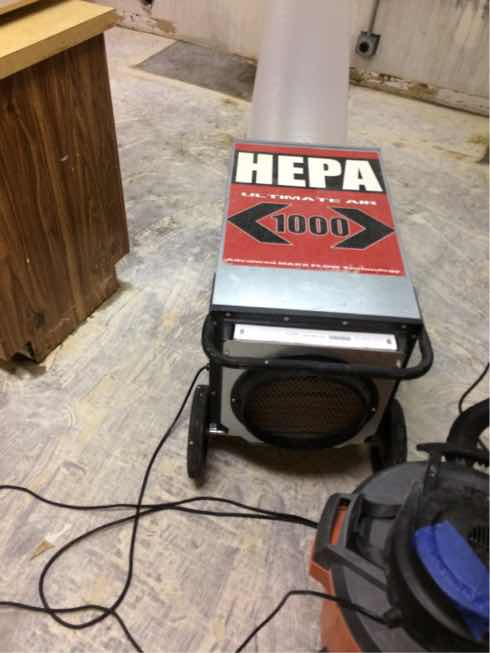 At Tobin Restoration, we understand that your home is not just a physical space, but a repository of your most cherished memories and personal treasures. We take great care in assessing any items that may have been damaged or are at risk of damage from water. We carefully inventory these items before transporting them to our specialized contents cleaning facility where they are thoroughly sanitized to remove any potential bacteria. We prioritize the recovery of all of your possessions and understand the importance of preserving your memories. Our team treats your property with the utmost care and respect as we understand that irreplaceable memories are at stake.
At Water Damage Island Park, we strive to help you restore your residence or workplace after emergency services have been completed. Our ultimate goal is to restore your property to its pre-damage state, or even improve it beyond its previous condition. We ensure minimum disruption to your daily routine by executing all necessary repairs in a timely and efficient manner. Our team of experts is capable of handling a wide range of repairs including electrical, plumbing, and HVAC systems. Additionally, we undertake structural repairs, insulation, wall coverings, drywall, painting, floor coverings, and any other finishing touches necessary to ensure a complete restoration. By trusting Tobin Restoration, you can rest assured that your property is in the best hands and will be restored to its original or better condition.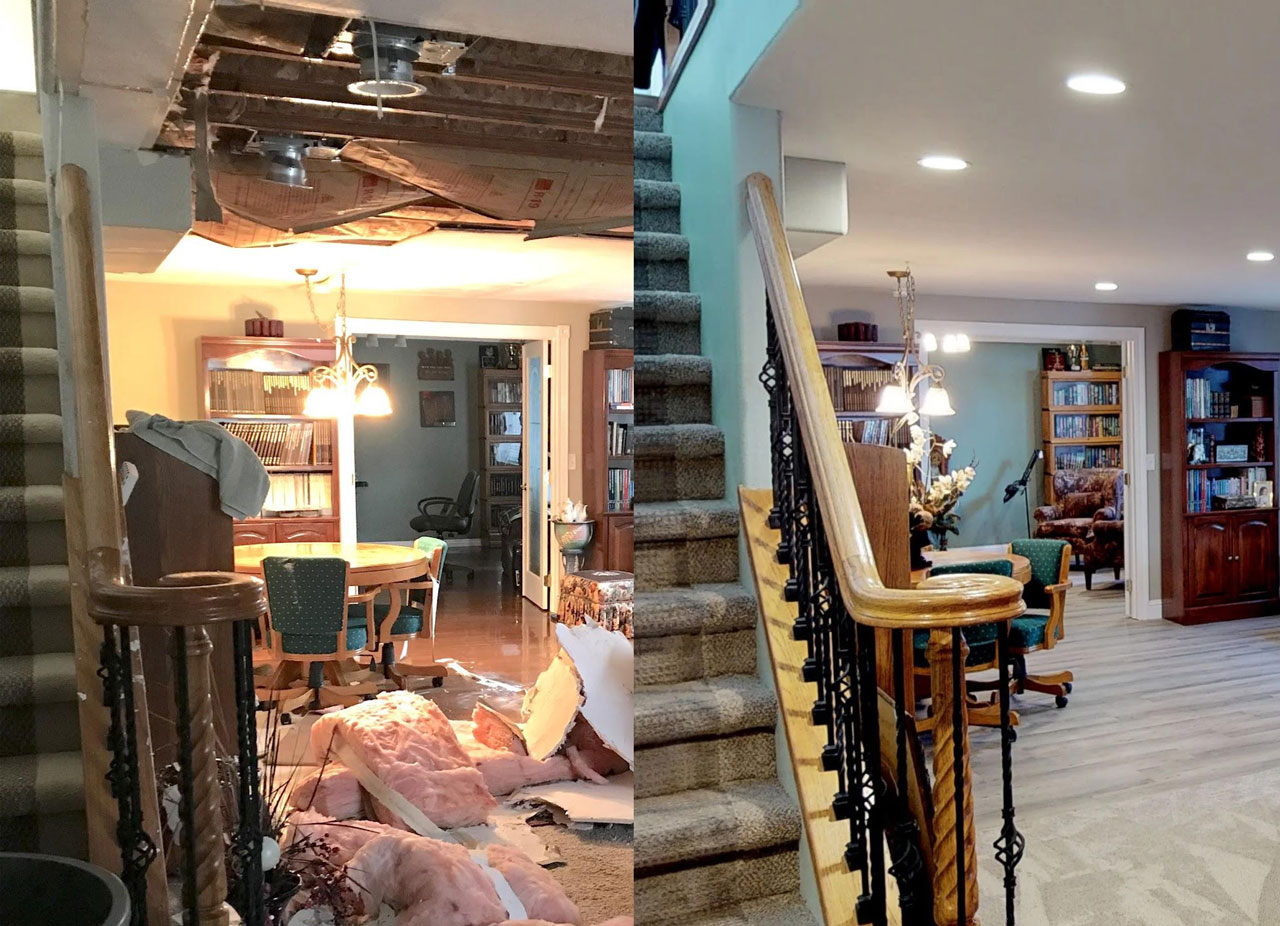 Why Choose Tobin Restoration for Water Damage Restoration in Island Park, Idaho?
At Tobin Restoration, we're dedicated to providing top-quality water damage restoration services that exceed your expectations. Here are some reasons why you should choose us:
Fast Response Time 
We understand that time is of the essence when it comes to water damage. That's why we offer 24/7 emergency services and a fast response time to ensure that we can mitigate the damage as quickly as possible.
Expertise and Experience
Our team of technicians is highly trained and experienced in water damage restoration. We use the latest equipment and techniques to ensure that your property is restored to its pre-damage condition.
Comprehensive Services
We offer a wide range of services, including water extraction, drying, dehumidification, mold remediation, and more. We can handle any size of water damage, from small leaks to major floods.
Insurance Assistance
Dealing with insurance companies can be a hassle. That's why we offer assistance with insurance claims to help you get the coverage you deserve.
Customer Satisfaction Guarantee
We're committed to your satisfaction. That's why we offer a satisfaction guarantee on all our services. If you're not satisfied with our work, we'll make it right.
How Water Damage Can Happen
Island Park Water damage can happen in many ways, including:
Flooding
Heavy rains, snowmelt, and overflowing rivers and streams can cause flooding that can damage your property.
Leaking or Burst Pipes 
Leaking or burst pipes can cause water damage to your walls, ceilings, floors, and other areas of your home or business.
Appliance Malfunctions
Appliances such as washing machines, dishwashers, and refrigerators can malfunction and cause water damage.
Roof Leaks
A leaking roof can allow water to seep into your home or business and cause damage.
Sewer Backups
Sewer backups can cause water damage and pose a health hazard.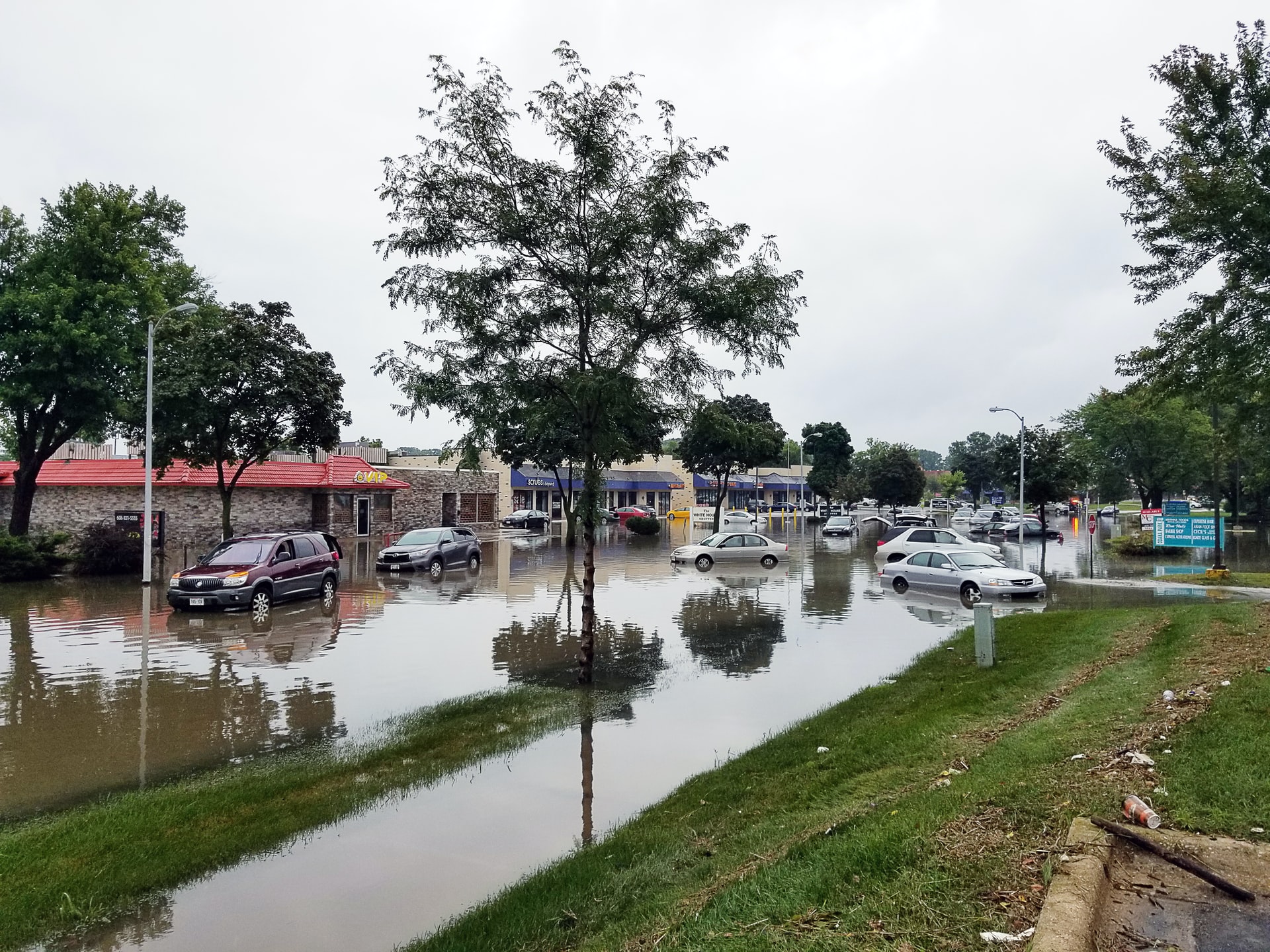 Why Island Park Water Damage is Important to Clean Up Properly
Water damage can cause a lot of problems if it's not cleaned up and remediated properly. Here are some reasons why it's important to address water damage promptly:
Mold Growth: Mold can start growing within 24-48 hours of water damage. Mold can cause health problems and damage your property.

Structural Damage: Water damage can weaken your property's structure, leading to sagging floors, buckling walls, and other issues.

Electrical Hazards: Water can cause electrical hazards, including shocks and fires.

Health Risks: Standing water can become a breeding ground for bacteria and other microorganisms that can cause health problems.

Reduced Property Value: Water damage can reduce the value of your property, making it harder to sell or rent.
Contact Tobin Restoration for Water Damage Restoration in Island Park, Idaho
At Tobin Restoration, we're here to help you with all your Island Park water damage restoration needs. Our team of professionals are ready to respond quickly to your emergency and restore your property to its pre-damage condition. Contact us today to learn more about our services or to schedule an appointment. We're here to help you get back to normal as quickly as possible.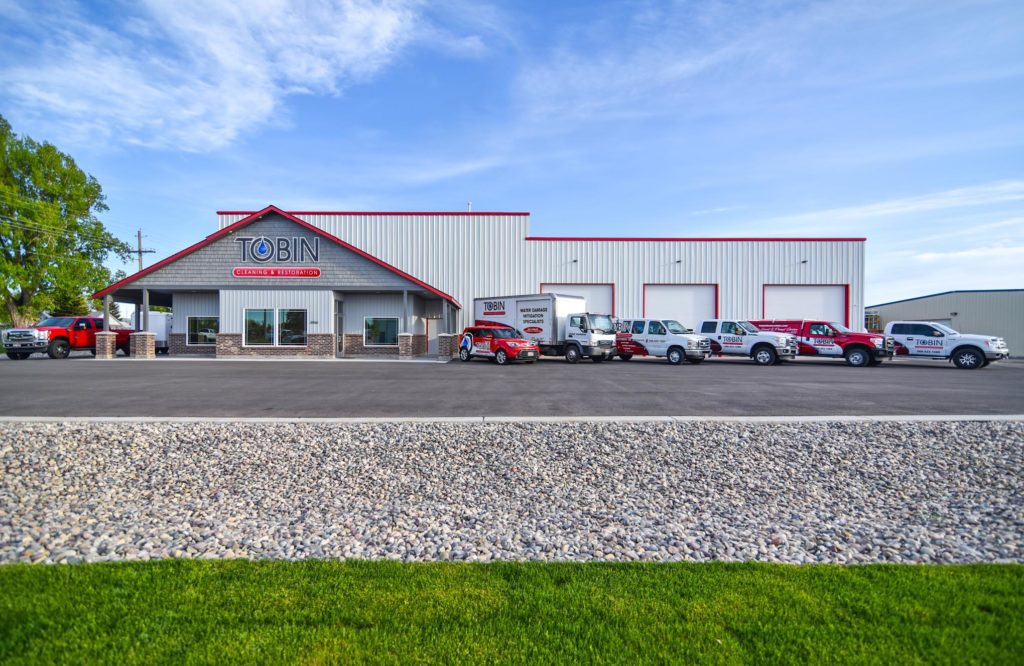 Our cleaning and restoration company is with you from START TO FINISH. If you've experienced damage at your home or business, call us anytime, 24/7 at (208) 523-1080. Haven't decided who to choose? You can contact us at any time for a free consultation and inspection of your damaged areas.
East Idaho's Highest Rated Restoration Company
Tobin Restoration
We have been helping the community restore their homes for years.
Rating:

4.9

/ 5 based on

256

reviews.