Idaho Falls Mold Remediation Company
EAST IDAHO'S HIGHEST RATED RESTORATION COMPANY
Remediation is just a fancy way of saying removal. Tobin Restoration can remove mold from your commercial property or residential home. We want to make a stressful and unfortunate situation as painless as possible.
Mold is not something that you want to take a chance on. It can be detrimental for the health of your family and employees as well as compromise the structural integrity of your home or business. If you suspect mold, it needs to be taken care of immediately to prevent severe damage and illness.
Mold remediation takes place once testing and containment are finished. Containment is essential to isolate the mold to prevent cross contamination. The only way to make sure that the mold is gone, everything must be removed and properly disposed of. This includes drywall, flooring, cabinets, insulation, etc. The Tobin Restoration team will use the proper techniques and safety precautions to protect your home and belongings as well as considering the safety and overall health of our own team members. You can rest assured there will be no contaminated trace left behind.
COMMERCIAL AND RESIDENTIAL SERVICES
Tobin Restoration can take on large commercial properties as well as small residential dwellings. We have worked on many apartment complexes with multiple units. We have eradicated mold from large multi-suite business offices down to the smallest home bathroom. Wherever the mold is, we want to be the ones you trust to remove it.
Mold is most often seen after a water damage incident. If water damage is not treated quickly and professionally, it will leave a door open for mold to creep in. While mold can grow on nearly every surface, it needs water or a moisture-rich environment to thrive. Mold is more prevalent in humid areas because sometimes high humidity is enough moisture for mold to grow.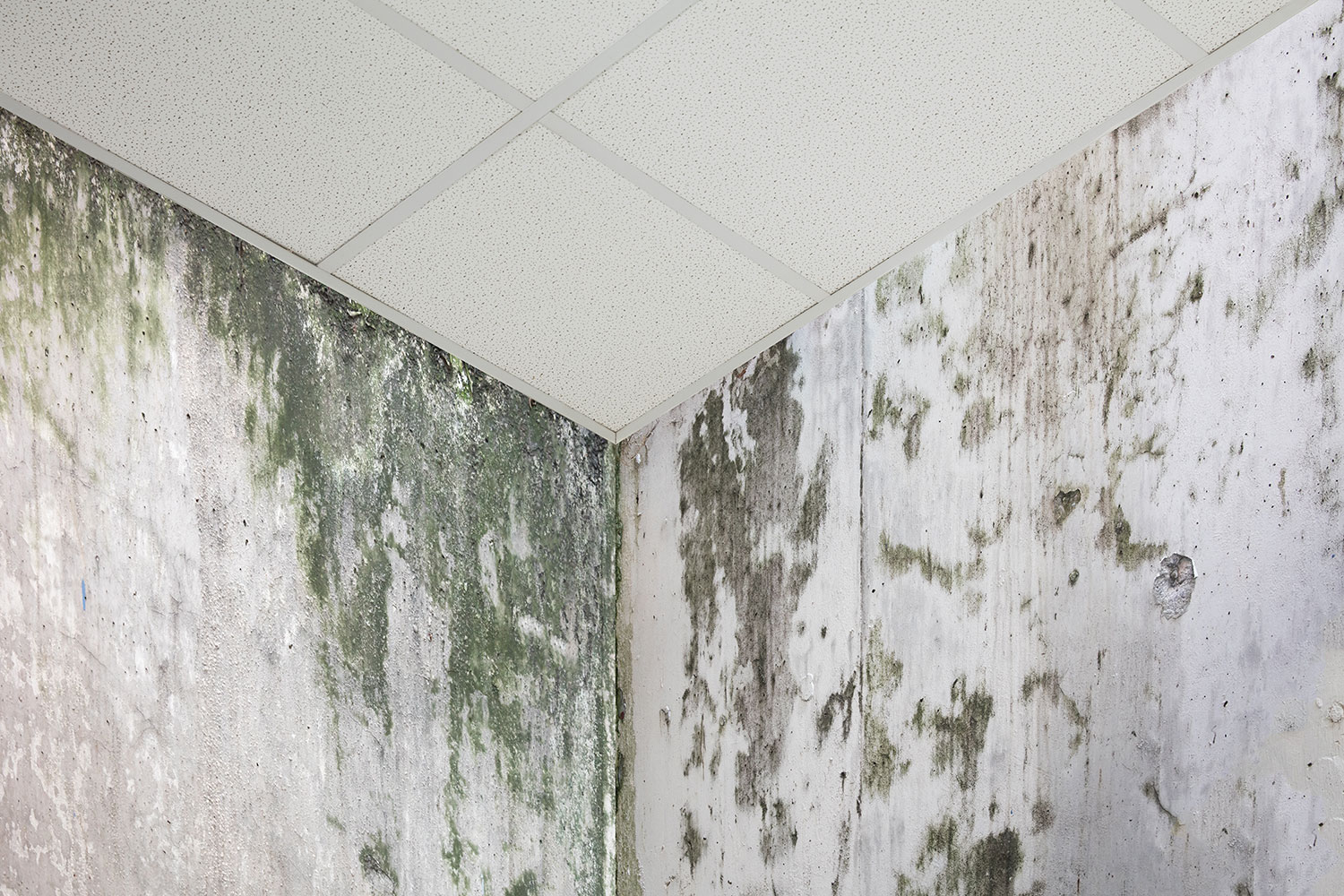 Mold is commonly found behind drywall. Kitchen and bathrooms are a feeding ground for mold because of the water and humidity. Ducts are another common place to find mold.
More specifically, check these areas:
Under bathroom cabinets
Under bathtubs
Behind showers
Carpet and other fabric surfaces
Behind drywall
Mechanical rooms
Ceiling tiles (commercial)
Under kitchen cabinets (residential)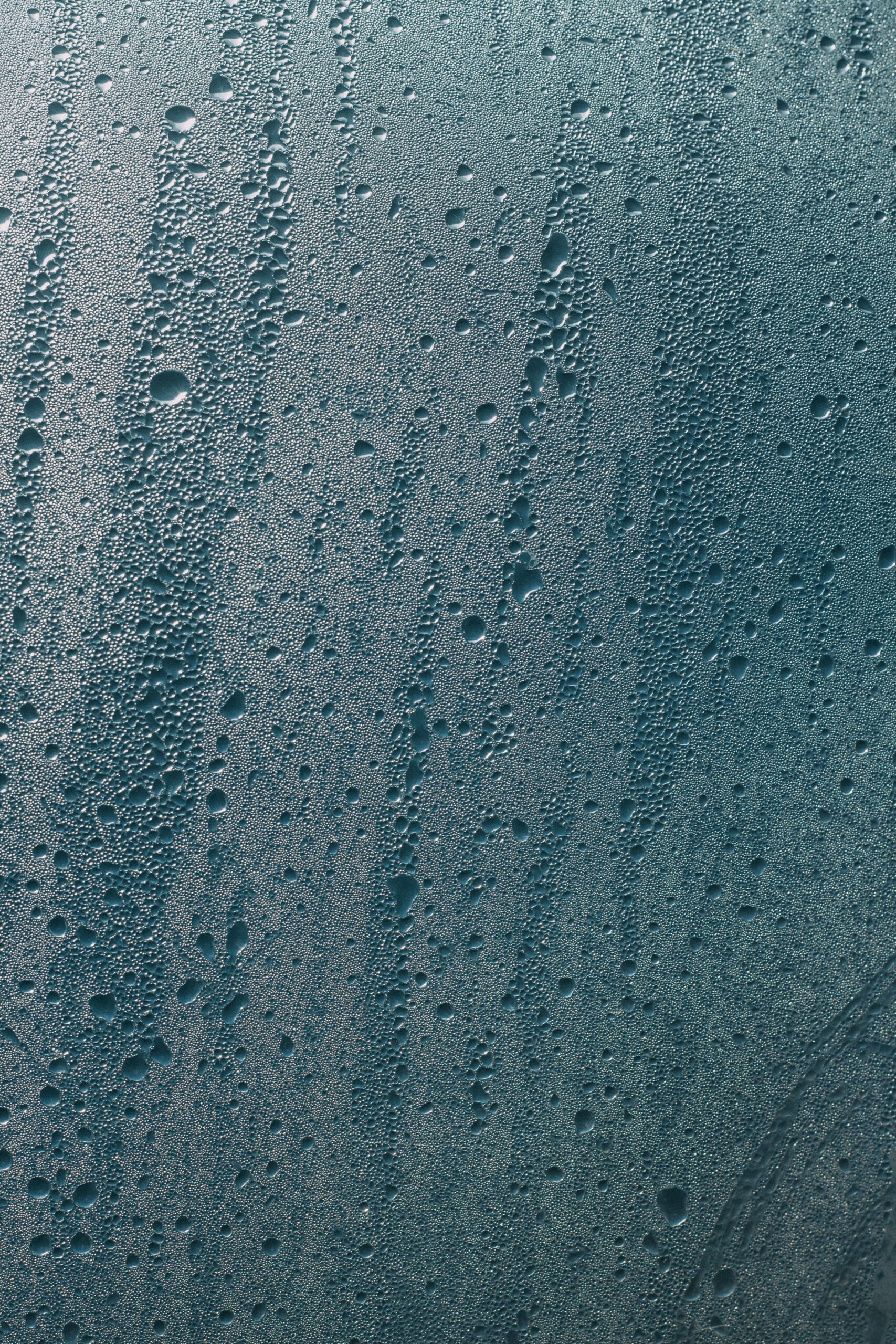 WHAT TO EXPECT DURING THE MOLD REMEDIATION PROCESS
Most people don't understand the steps in the mold remediation process. It is extensive to ensure that everything is restored properly. First we will test to confirm the presence of mold. Based on the results of the test we will then estimate the cost based on the amount of damage. Tobin will work with your insurance company to remove as much of the headache for you as possible. Then onto the important step: remove the mold. This includes removing personal belongings that have been affected. The items are taken back to our office where we ensure they are clean and have no lingering odors. Once we are absolutely sure that no mold has been left behind, we will then restore all of the previously damaged areas leaving your home free of mold and all its detrimental effects, giving you priceless peace of mind.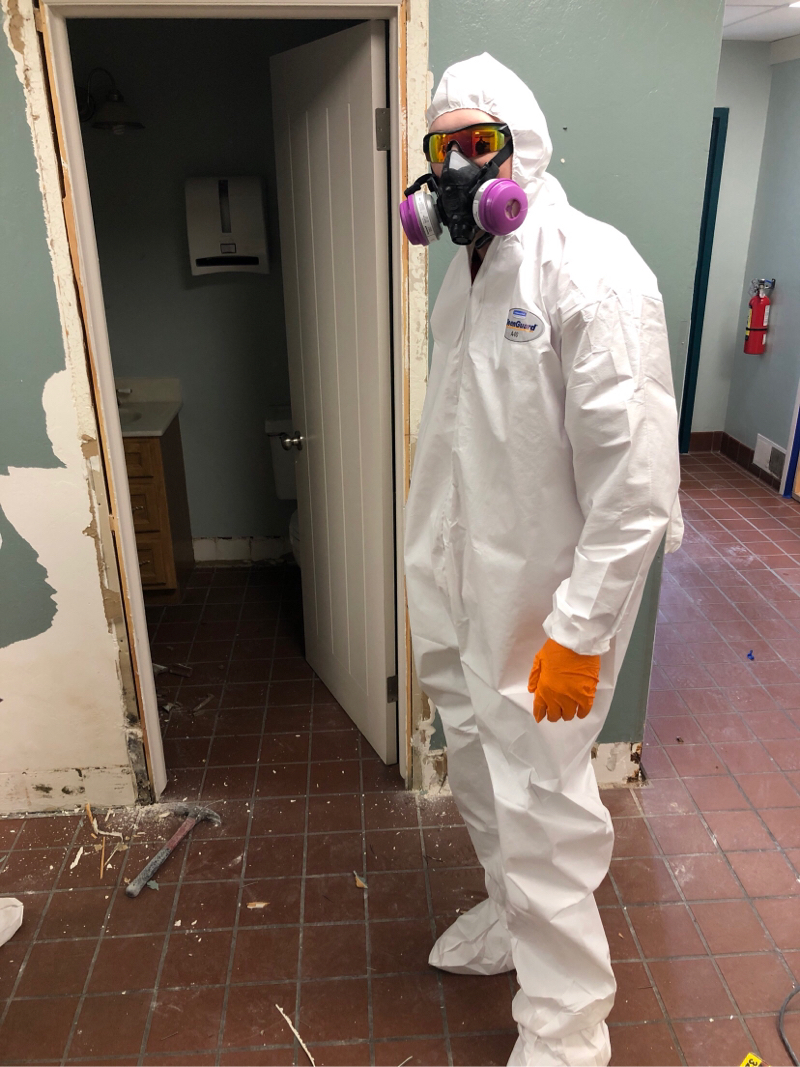 FREQUENTLY ASKED QUESTIONS
Q: WHAT ARE COMMON SIGNS OF MOLD? 
A: Discoloration can be a sign of mold. Black mold is easy to identify because of its dark color. A foul odor could also be a sign of mold. Visible water leaks or water damaged areas are a red flag for mold as well.
Q: HOW LONG DOES THE MOLD REMEDIATION PROCESS TAKE?
A: There are a number of factors that will increase or decrease the amount of time it takes to remove mold. Where it is, how much there is, and how difficult the surfaces are to clean will all affect the turnaround time. Typically this process takes less than one week.
Q: HOW MUCH OF THE COST WILL INSURANCE TYPICALLY COVER? 
A: Every home insurance plan is different. Tobin Restoration will work directly with your insurance company during the process. Having a professional explain the damage to your insurance means that it has a much higher rate of approval. Without proper documentation your claim could be denied. Most insurance plans only cover up to $10,000 unless you have purchased additional mold protection. That usually is unnecessary in a dry state such as Idaho.
Q: HOW CAN I PREVENT MOLD DAMAGE?
A: Act fast when water leaks occur! Check faucets and pipes regularly to make sure they are working and sealed correctly. If water has leaked, make sure that the area has been thoroughly dried.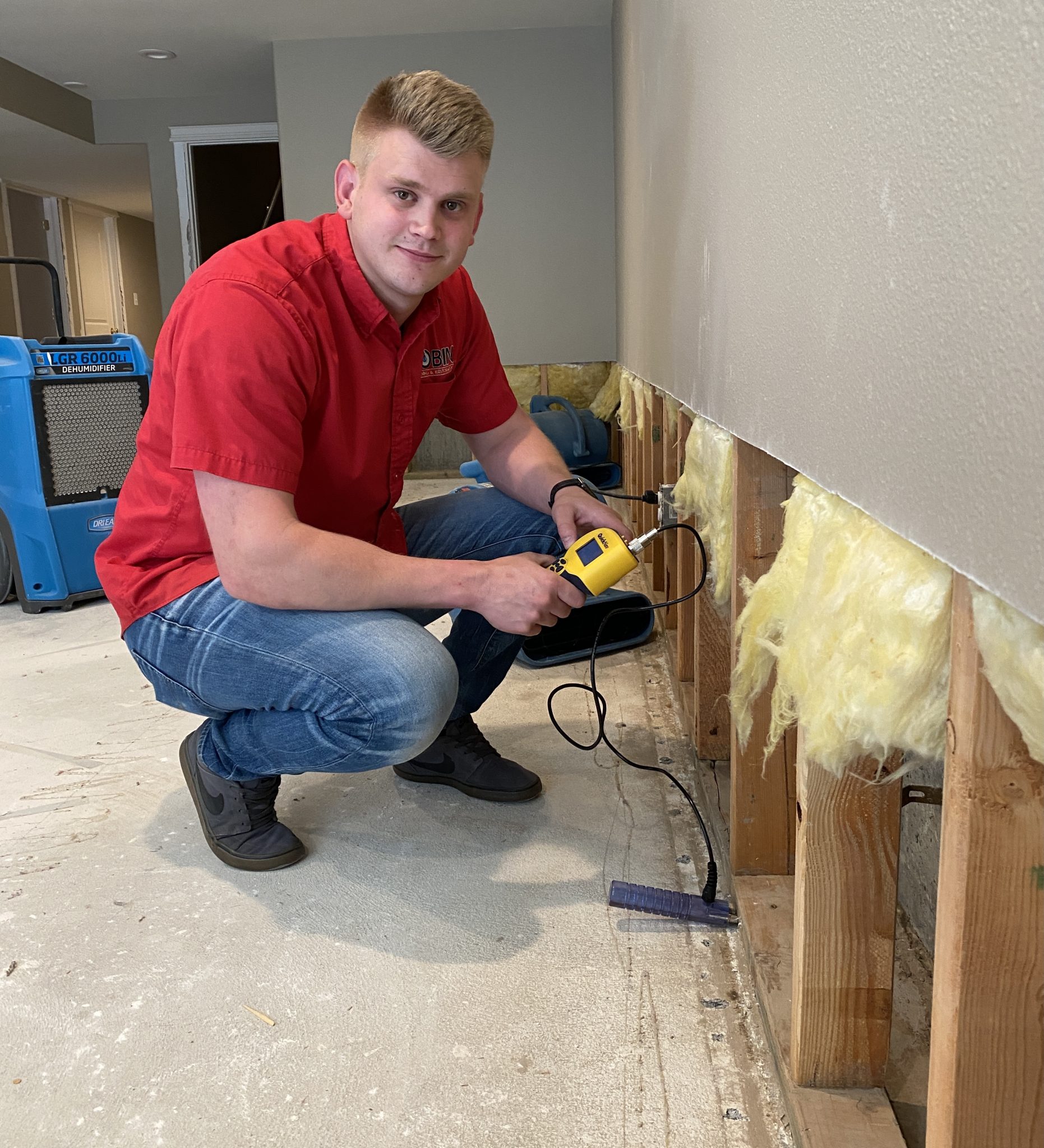 WHAT MAKES TOBIN RESTORATION DIFFERENT?
We have been a local, family-owned company in the area for over 50 years. We care about the community and are committed to quality. When it comes to mold remediation, we know that our containment team is second to none. We will take inventory and pack your affected belongings and safely transport them to and from our warehouse for cleaning. We treat you like family, and your beloved possessions will be safe with us. Don't take our word for it. Read through over 200 reviews from satisfied customers.
We know we are really good at what we do, and we guarantee we will be on our way in 60 minutes or less. When you are in need of a restoration service for your home or business we know that time is of the essence! If you have questions about possible mold infestation, you can contact us for a free consultation.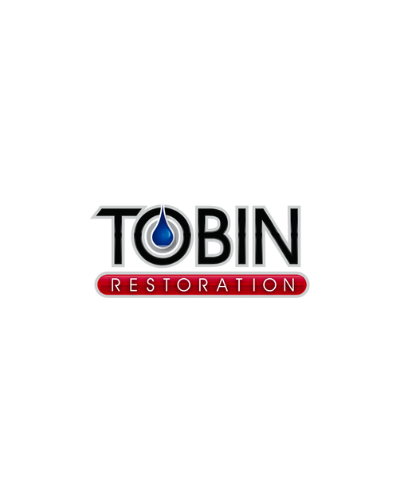 Our cleaning and restoration company is with you from START TO FINISH. If you've experienced damage at your home or business, call us anytime, 24/7 at (208) 523-1080. Haven't decided who to choose? You can contact us at any time for a free consultation and inspection of your damaged areas.
East Idaho's Highest Rated Restoration Company
Tobin Restoration
We have been helping the community restore their homes for years.
Rating:

4.9

/ 5 based on

256

reviews.