MOLD REMOVAL BLACKFOOT
EAST IDAHO'S HIGHEST RATED RESTORATION COMPANY
Blackfoot Idaho is a great place to live with the beautiful snake river close by. However, anyone who has been in the area for very long knows the risk of flooding when the snowmelt from a heavy winter starts to come down from the mountains. Flooding can lead to huge mold problems if water damage remains, but even a leaky faucet could be enough to grow mold.
After any kind of water incident in your residence or place of business, it is crucial to seek out professional mold removal companies. At Tobin Restoration we are here to help through every step of the mold remediation process. No matter how big or small the affected area is, Tobin Restoration will be on their way in 60 minutes or less.
There are hundreds of thousands of different types of mold and mold is everywhere. The clean up process is the same, though, regardless of the type of mold you have. Mold will grow whenever there is a good source of moisture. Bathrooms and kitchens in particular are hot spots for mold growth. Mold needs to be addressed quickly because it can compromise structure by decomposing building materials such as wood and drywall.
HOW TO KNOW IF YOU HAVE A MOLD PROBLEM
Mold is often visible to the naked eye as discoloration. Just like we notice mold on our food you can notice it on surfaces as well. Sometimes mold can be more sneaky and go unnoticed and untreated for so long that it becomes a bigger problem than you bargained for. If you have had any water issues, even small ones like a leaky pipe, you should call Tobin for an inspection and consultation.
Recently a stigma has formed around black mold. The truth is that there are quite a few common molds that are black in color. Black mold is not any more toxic than other types.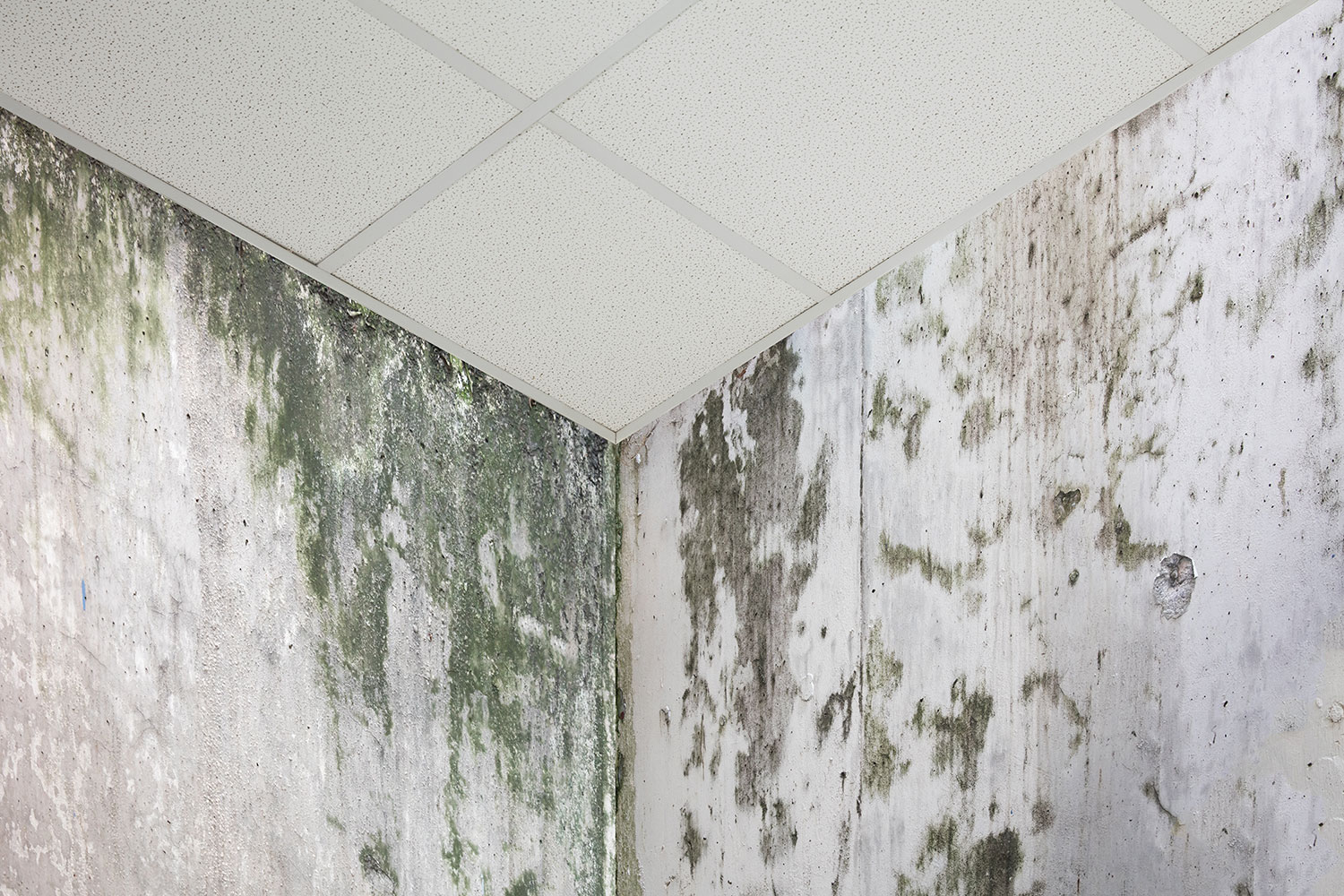 So what is the mold removal process? There are quite a few steps that we take to ensure that your property and possessions are well cared for, mold free and looking great when we are finished.
The process usually follows these steps:
Mold assessment
Mold containment
Remediation
Content recovery
Reconstruction
While the type of mold won't necessarily change the removal, it may affect the kind of gear that our team has to wear. The assessment is more so to see how severe the mold damage is before we start.
Containment is essential because without proper barriers the mold could cross contaminate other areas that were not already affected.
We have staff solely dedicated to safely extracting, cleaning, and returning the precious items of your home or business.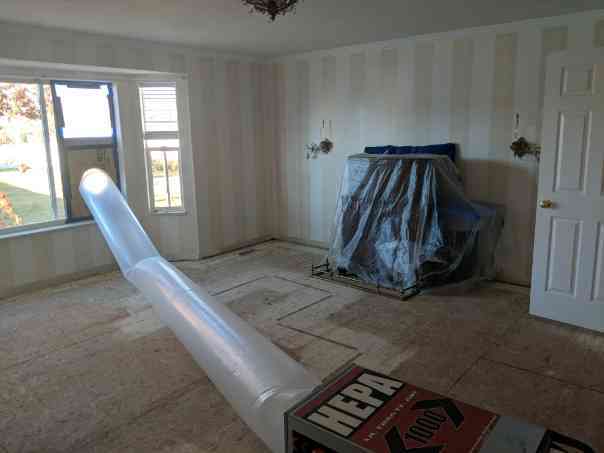 In order to ensure that all of the mold is gone and will not continue to spread, drywall, insulation, flooring, and cabinets must all be removed. As you can imagine this will leave behind nothing but the bare bones of what used to be. The good news is that Tobin Restoration is a full service general contractor. We can not only help with mold removal in Blackfoot, but we can also help rebuild or remodel what had to be taken down. Essentially we can make it look like the mold never existed and the mold remediation process never happened.
Our team will:
Repair plumbing, electrical and/or HVAC
Make structural repairs to framing, subfloors, etc
Reinstall new drywall, insulation or paneling with matching finishes
Install new floor coverings; carpet, tile, vinyl, etc
Finish the trim work, fixtures, cabinetry
Ultimately, we will do anything to leave you feeling satisfied and comfortable to re-enter your home or office.
Our work may be done when we finish the job,  but your work is never done. Preventing water leaks and exposure is the key to preventing future cases of mold and need for another visit from our team. We love our customers enough to not want to see them again, but will be happy to help in the future if the circumstances arrive.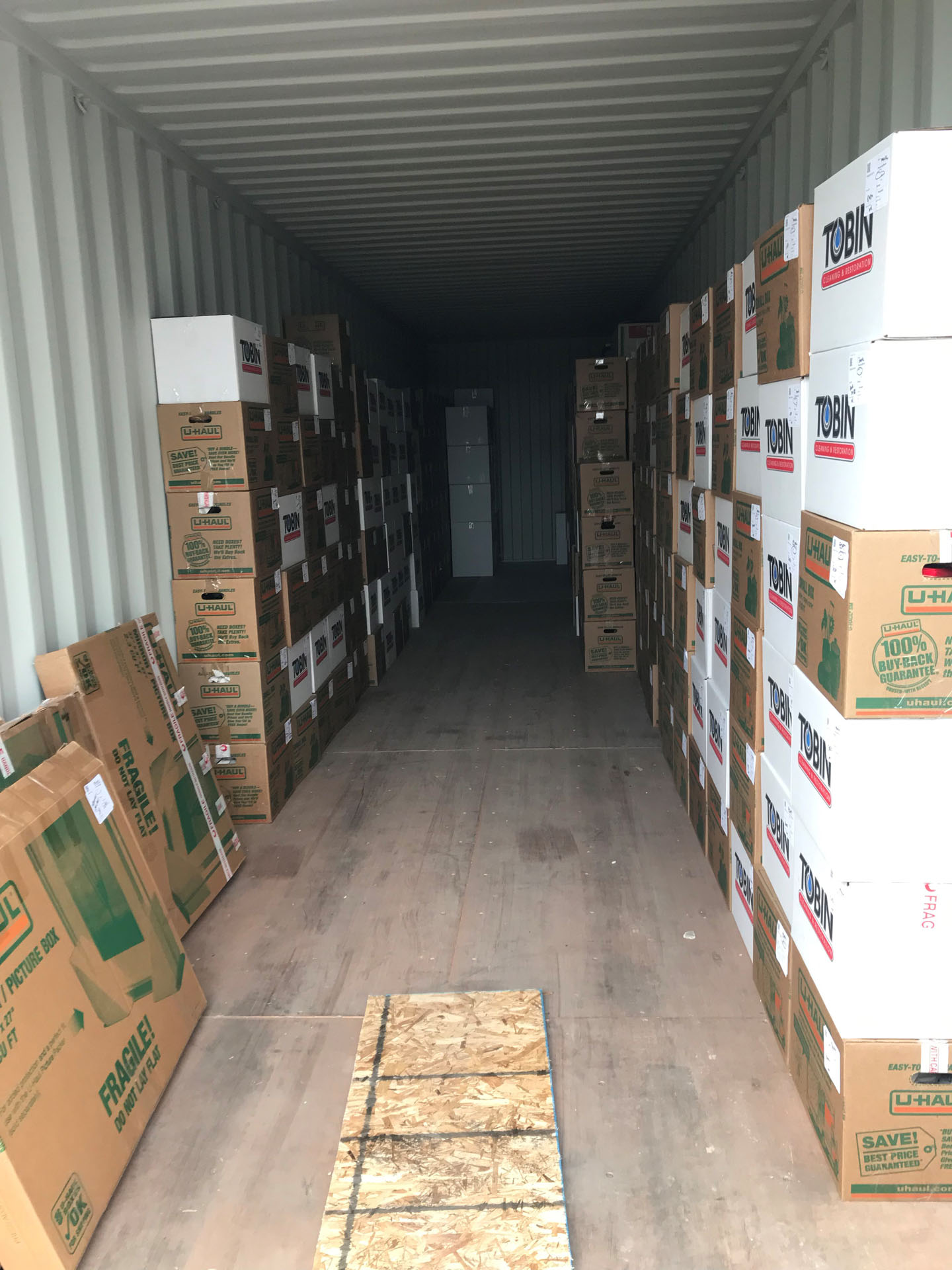 WILL MY INSURANCE COVER MOLD REMOVAL?
Tobin Restoration will work with any insurance that you have. Whether or not insurance will cover mold remediation will depend on your insurance and what caused the mold, as well as how severe the mold is. Contact us with your insurance information, and we can give you more insurance information.
HOW LONG DOES THE MOLD REMOVAL PROCESS TAKE?
The amount of time we spend removing mold will largely depend on the extent of the damage. It will also depend on how long it takes to finish the remodel process once the mold has been removed. Usually all mold has been remediated within one week.
ONCE THE MOLD IS GONE DO I HAVE TO WORRY ABOUT IT COMING BACK?
When you trust Tobin Restoration to remove the mold and complete your remodel, you can be sure that there was no mold when the job was finished. However, there is always a chance that mold will return when an area is not kept properly dry. You should do everything possible to keep moisture away from the area.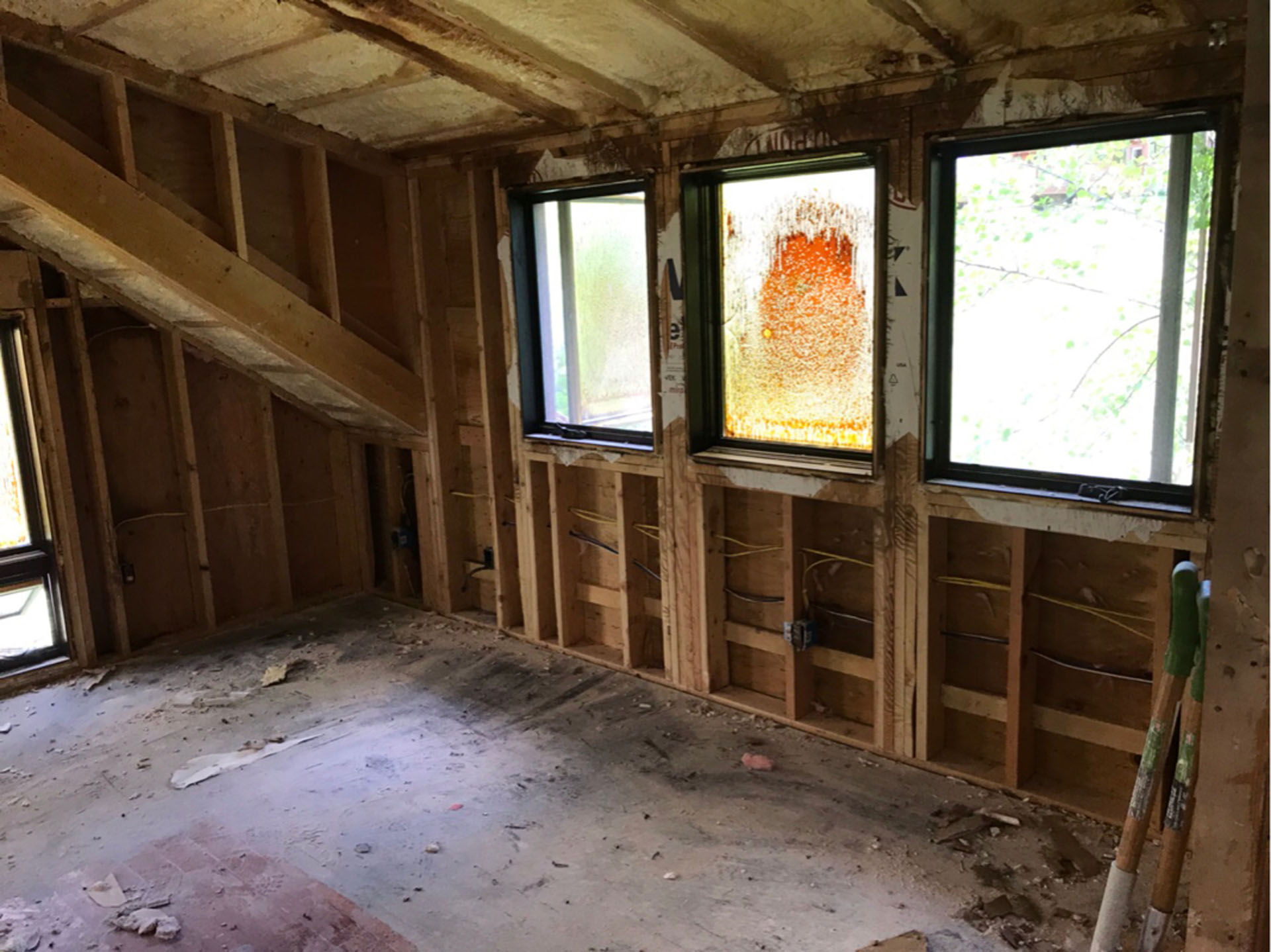 WHY CHOOSE TOBIN RESTORATION FOR MOLD REMOVAL
Tobin Restoration is a local family owned and operated company that has been around for generations. We have years of experience, are familiar with the area and the common damage issues that our community faces. We have strong values for taking care of our customers as well as our employees because we know that if we treat our employees well it will reflect in the service that we provide to our customers. Our reviews are a testament that you can trust us with all of your mold removal, water or fire damage needs.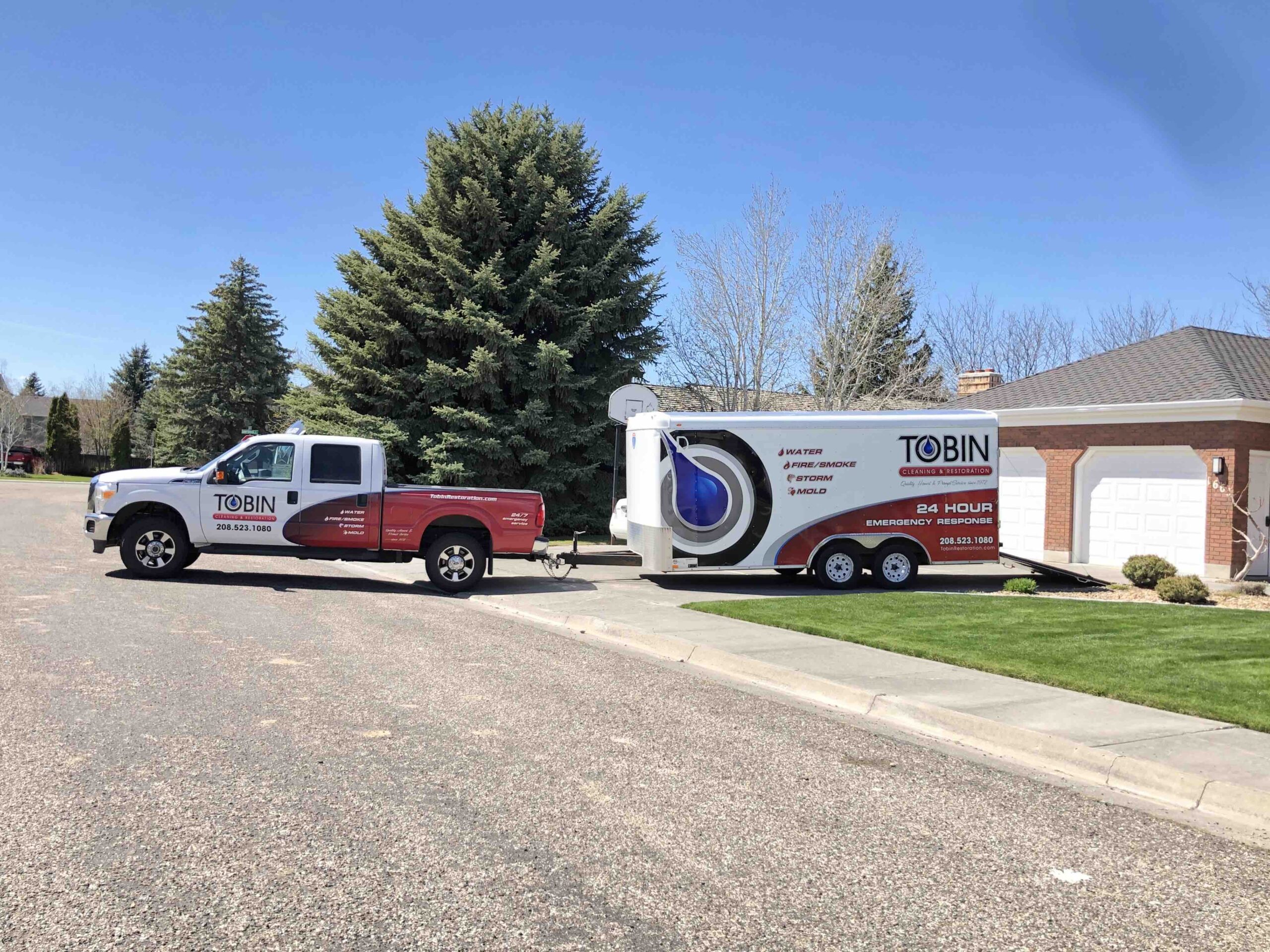 Our cleaning and restoration company is with you from START TO FINISH. If you've experienced damage at your home or business, call us anytime, 24/7 at (208) 523-1080. Haven't decided who to choose? You can contact us at any time for a free consultation and inspection of your damaged areas.
East Idaho's Highest Rated Restoration Company
Tobin Restoration
We have been helping the community restore their homes for years.
Rating:

4.9

/ 5 based on

256

reviews.