MOLD REMOVAL POCATELLO
EAST IDAHO'S HIGHEST RATED RESTORATION COMPANY
Tobin Restoration should be your first call when you are suspecting a mold issue in your home. We are IICRC certified, and East Idaho's highest rated restoration company. We are dedicated to removing mold in Pocatello, as well as the rest of south east Idaho and Wyoming. We have been a family owned and operated company for over 45 years with licensed full service contractors. We specialize in both residential and commercial- whatever your needs are, we will take care of you! We will work with any insurance, and you can guarantee that if you have an emergency, we will be there in 60 minutes or less. With Tobin Restoration Mold Removal Services, you will be able to talk to a live person whether it is the middle of the night or middle of the day. If you are suspecting mold, give us a call and we will give you a free consultation and talk to you about what your next steps may need to be.
COULD MY HOME CONTAIN MOLD?
Mold can strike at any time and any location. Some people tend to think that mold only happens to old homes, however any home, no matter how new it is, can be susceptible to mold. Mold grows in any environment that can become wet but is slow to dry, or is unventilated. Mold can also happen as a result of a natural disaster such as a flood, or an unexpected event like a burst pipe. In the event of a flood, water will come into areas that are not meant to become wet, with large amounts of water pooling, and are unable to dry quickly. This is the perfect scenario for mold to grow. The same is true for when a pipe bursts. Water will seep into drywall, the area behind the drywall, and other places that don't allow for air to circulate. What is worse is that mold can be growing out of control behind your walls and you won't even know it.
Mold is a basic term for thousands of different types of fungus. All types produce allergens and irritants that can expose you to symptoms such as sneezing, runny nose, skin rashes, irritated eyes, hay fever symptoms, as well as nose, throat and lung issues. Toxic mold, which includes black mold, produces a poisonous substance called mycotoxins, which has the potential to cause serious health issues due to its interference in cell structures. Other issues that mold has been proven to cause are those including:
Pulmonary hemorrhage
Headaches
Nose bleeds
Immune system suppression causing infections
Hair loss
Chronic fatigue
Psychological depression
Diarrhea
Sore throat
Dermatitis
Burning eyes
Blurred vision
Respiratory illness
Chest pains
Shortness of breath
Wheezing
Dry cough
Nasal congestion
Aggravated asthma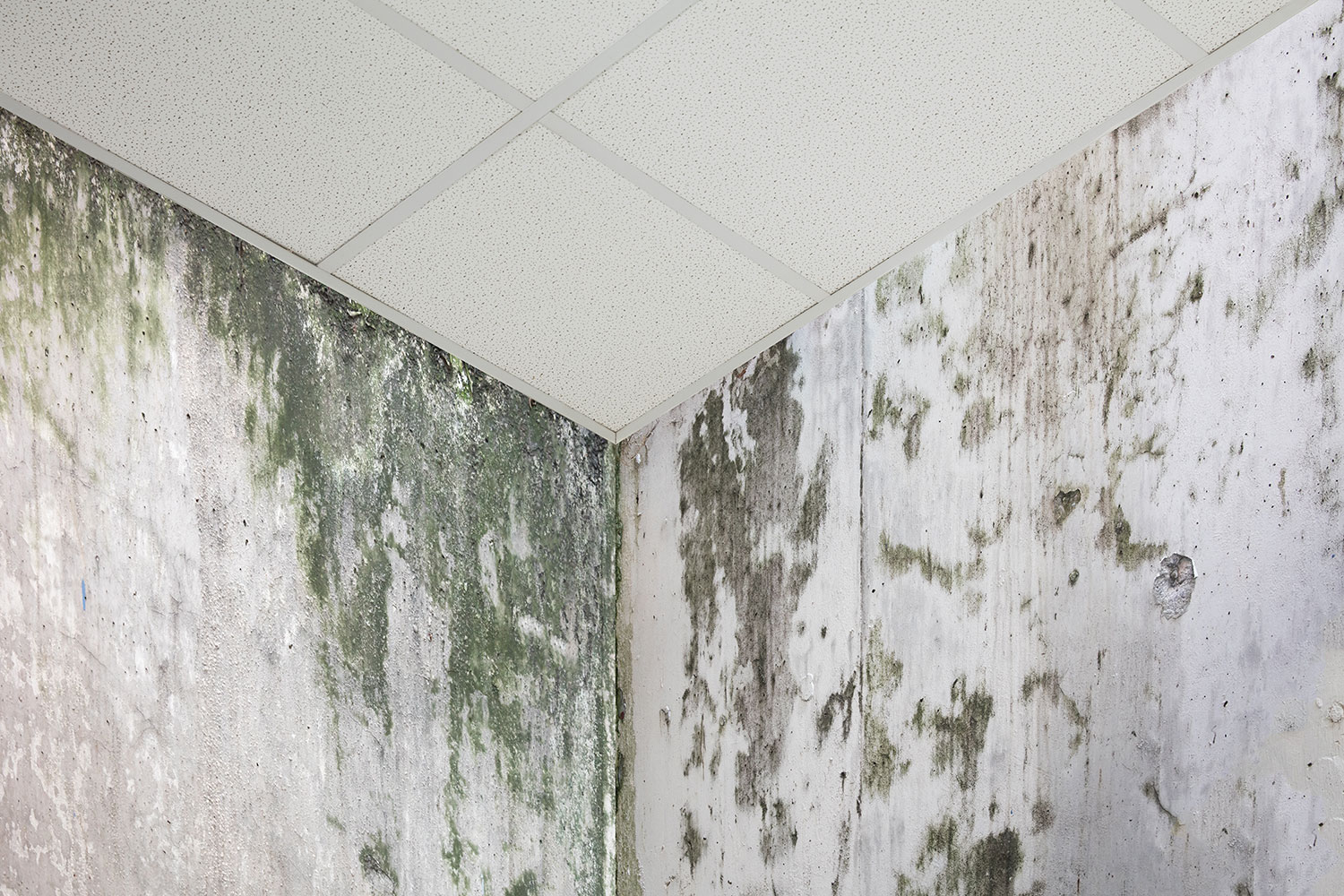 WHY DO I NEED PROFESSIONAL MOLD REMOVAL SERVICES?
Mold can pose a serious threat on your health and well-being. Although not every type of mold is toxic to humans, its presence can eat away at surfaces such as wood and drywall and can affect the integrity of your home. Mold will reduce the value of your home and make it much more difficult to sell if that time ever comes for you. Completely removing mold cannot be done by yourself. Completely remediating mold requires special training and tools, and if not done improperly, it will return. Bleach does not effectively kill mold on porous surfaces and is not EPA or OSHA approved for mold remediation.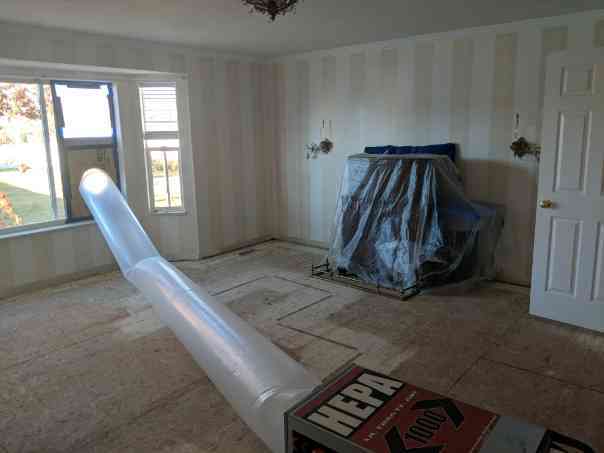 WHAT TO EXPECT WITH YOUR POCATELLO MOLD REMOVAL SERVICES
Here is what you can expect from the Pocatello mold removal process at Tobin Restoration.
ASSESSMENT
First we will assess the source of what could be causing the mold. Often we find leaky pipes and will need to make sure these things get fixed first. Once the severity and source is determined, a third party will take air samples before the areas are disturbed to fully understand the severity of the mold. After everything is discovered, we will be able to come up with a game plan for remediation.
CONTAINMENT
Isolation of the infected area is important to prevent mold spores from spreading to uncontaminated areas. Once the affected areas are opened up, it is highly likely that a large mess will be made, and these plastic barriers will help to not only contain the mess but prevent cross contamination spreading.
REMEDIATION
Our trained technicians will remove mold infected materials such as drywall, baseboards, flooring, cabinets, insulation, etc. and properly dispose of them. If framing and structures are contaminated but still structurally strong, they can be HEPA vacuumed, sanded and cleaned.
Our technicians will very carefully remove any of your property that was in the area of contamination, pack it up and bring it back to our facility where we will carefully clean, sanitize and eliminate the bacteria from your property. Since mold spores can spread very easily, this step is very important to prevent recolonization of mold. We will get your property back to you quickly to minimize disruptions to your daily lives.
Tobin Restoration is a full-service general contractor. After we have removed pieces of your home to eliminate the mold, we will be able to restore your home back to what it once was, or can even remodel it for you. We will be able to repair any plumbing, HVAC, electrical, structural, and install fixtures to make your home as good as new.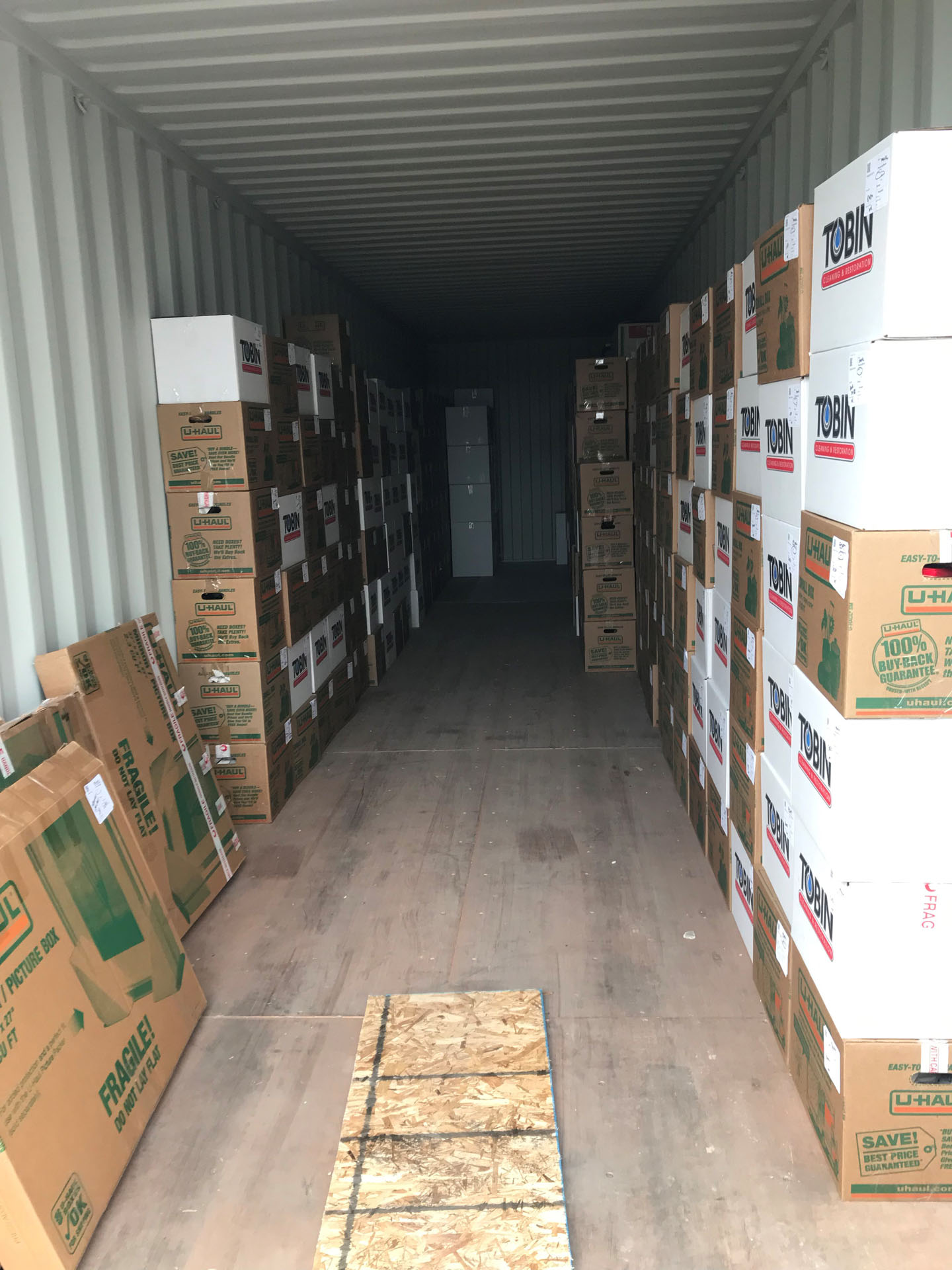 CONTACT TOBIN RESTORATION POCATELLO MOLD REMOVAL SERVICES
The longer you wait, the greater the damage will be to your health and your home. Whether you have mold at home or at work, in the middle of the day or night, Tobin Restoration will be here to provide you guidance, expertise, and personalized care to get your property and life back to normal as soon as possible. We are available 24/7 so give us a call at any time at (208) 523-1080 or fill out our form online.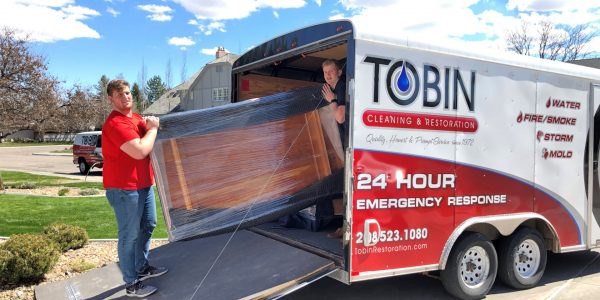 Our cleaning and restoration company is with you from START TO FINISH. If you've experienced damage at your home or business, call us anytime, 24/7 at (208) 523-1080. Haven't decided who to choose? You can contact us at any time for a free consultation and inspection of your damaged areas.
East Idaho's Highest Rated Restoration Company
Tobin Restoration
We have been helping the community restore their homes for years.
Rating:

4.9

/ 5 based on

256

reviews.