Driggs Mold Remediation
EAST IDAHO'S HIGHEST RATED RESTORATION COMPANY
Remediation, in simpler terms, means the thorough removal of a problem. With Driggs Mold Remediation at Tobin Restoration, we specialize in completely eliminating mold from your residential or commercial property. Our aim is to ease the burden of a stressful and unfortunate situation for you.
Mold is a serious matter that shouldn't be taken lightly. It can jeopardize the health of your family and employees, as well as compromise the structural integrity of your home or business. If you suspect the presence of mold, immediate action is essential to prevent severe damage and health issues.
The mold remediation process takes place once testing and containment measures are complete. Containment is crucial to isolate the mold and prevent cross-contamination as well as the spreading of more mold. To ensure the complete elimination of mold, all affected materials must be removed and disposed of properly, including drywall, flooring, cabinets, insulation, and more.
DRIGGS MOLD COMMERCIAL AND RESIDENTIAL SERVICES
Tobin Restoration Driggs Mold Remediation is equipped to handle both large commercial properties and small residential homes. We have successfully tackled mold issues in numerous apartment complexes with multiple units, as well as large multi-suite business offices and the tiniest of home bathrooms. Regardless of the mold's location, we want to be your trusted choice for removal.
Mold often becomes apparent after a water damage incident. Failure to promptly and professionally address water damage creates conditions ripe for mold growth. While mold can thrive on almost any surface, it thrives in moisture-rich environments. Mold is more prevalent in humid regions, as high humidity alone can provide enough moisture for mold to flourish.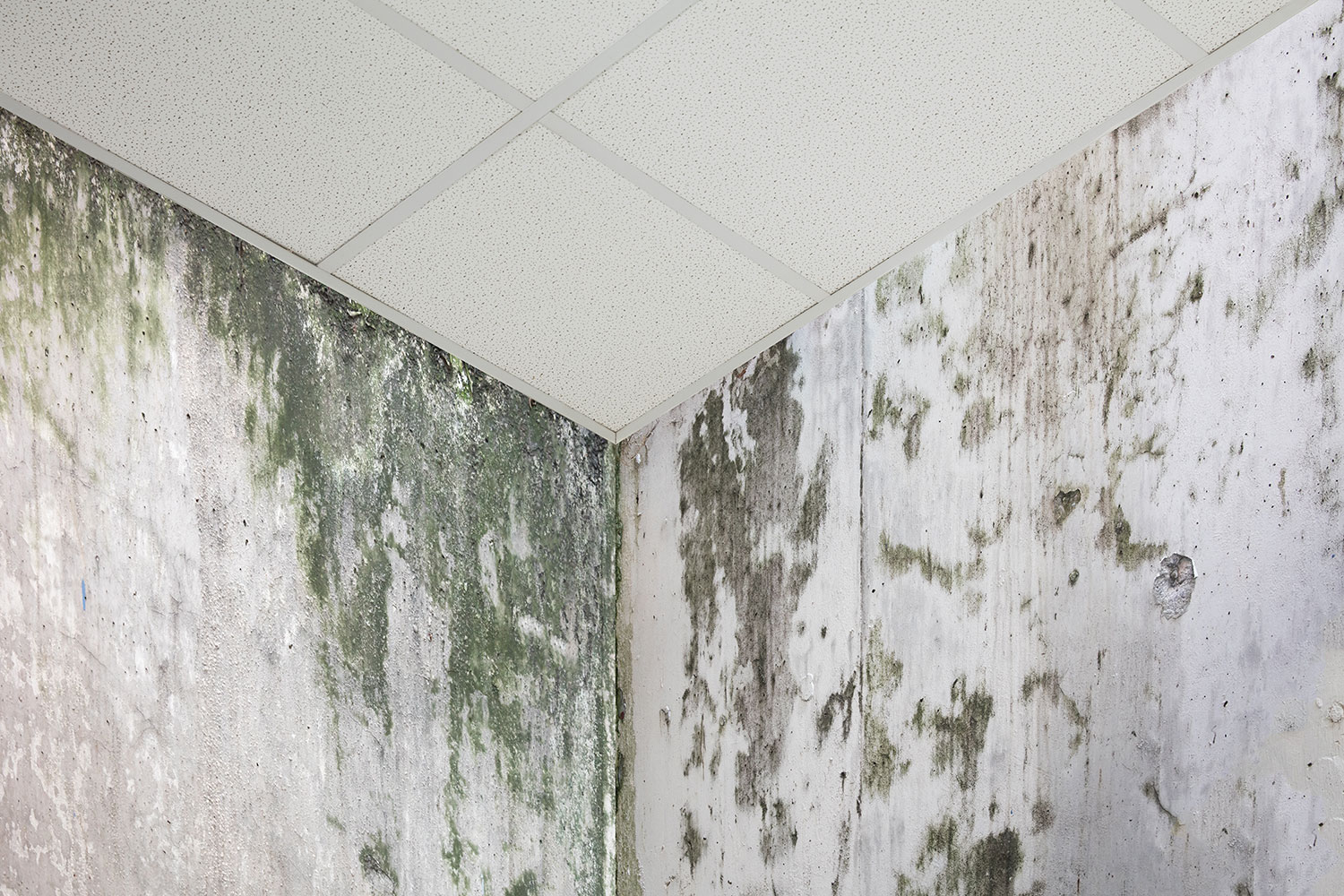 WHERE MOLD IS COMMONLY FOUND
Mold is frequently found behind drywall, as kitchens and bathrooms provide favorable conditions for its growth due to water and humidity. Ducts are another common hiding spot for mold. Specifically, be vigilant in these areas:
Under bathroom cabinets

Beneath bathtubs

Behind showers

Within carpet and other fabric surfaces

Behind drywall

In mechanical rooms

Ceiling tiles (commercial)

Under kitchen cabinets (residential)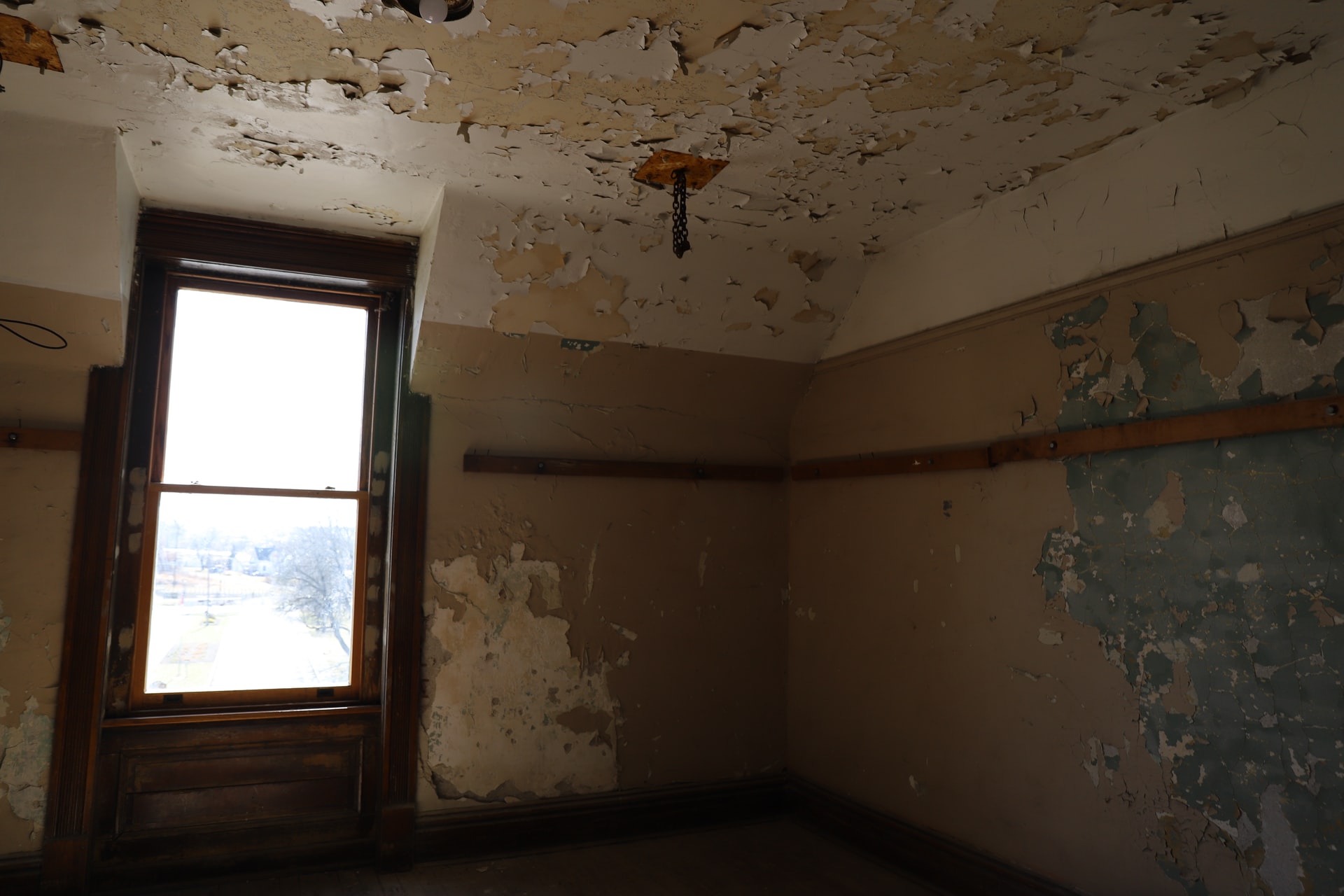 WHAT TO EXPECT DURING THE MOLD REMEDIATION PROCESS IN DRIGGS
Many people aren't familiar with the steps involved in mold remediation, as it's a thorough process to ensure proper restoration. First, we conduct tests to confirm the presence of mold. Based on the test results, we estimate the cost according to the extent of the damage. Tobin Restoration collaborates with your insurance company to minimize the hassle for you. The next crucial step is mold removal, which includes taking affected personal belongings back to our facility for thorough cleaning and odor removal. We guarantee that no mold will be left behind, and we restore and fully repair or even remodel all previously affected areas, leaving your property mold-free and free from its detrimental effects, providing you with invaluable peace of mind.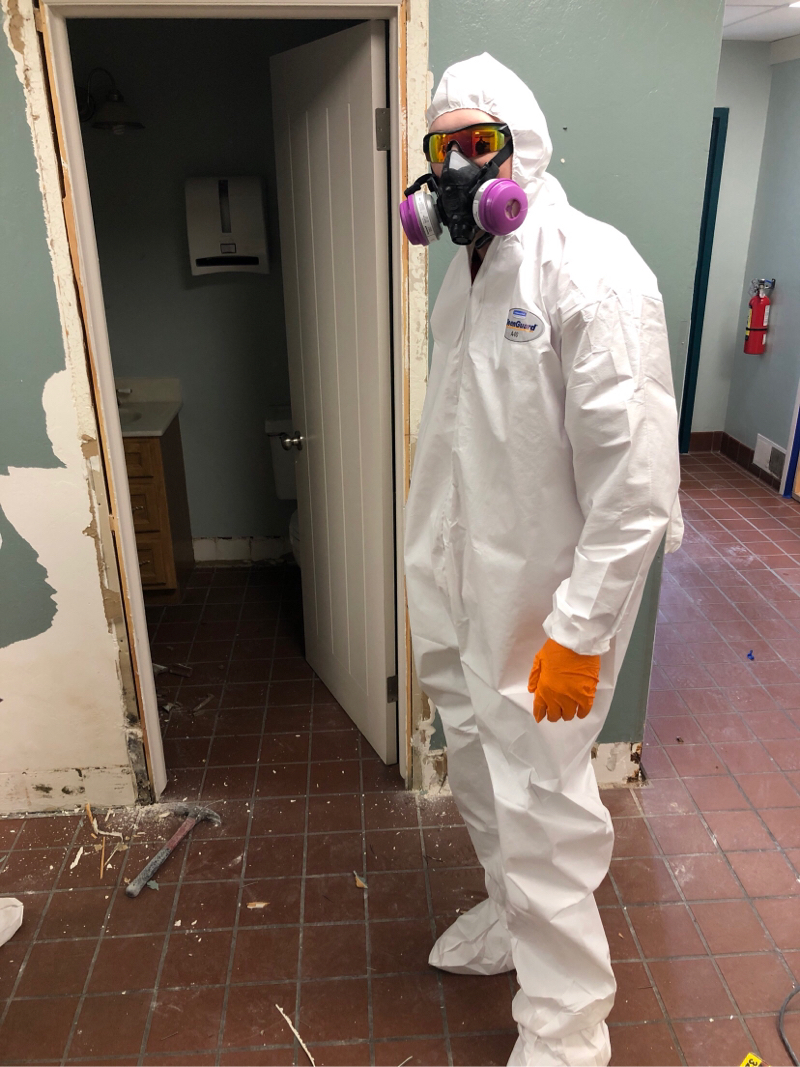 FREQUENTLY ASKED QUESTIONS ABOUT MOLD REMEDIATION IN DRIGGS
Q: WHAT ARE COMMON SIGNS OF MOLD IN DRIGGS?
A: Mold can manifest as discoloration, with black mold being easily identifiable due to its dark hue. A foul odor can also signal mold presence, as can visible water leaks or water-damaged areas.
Q: HOW LONG DOES THE DRIGGS MOLD REMEDIATION PROCESS TAKE?
A: The duration of mold removal varies depending on factors like its location, extent, and the complexity of the surfaces involved. Typically, the process takes less than one week.
Q: HOW MUCH OF THE COST WILL INSURANCE TYPICALLY COVER?
A: Insurance coverage varies with each policy. Tobin Restoration works directly with your insurance company to explain the damage, increasing the chances of approval. Proper documentation is crucial to avoid claim denial. Most insurance plans cover up to $10,000, unless additional mold protection has been purchased, which is often unnecessary in dry states like Idaho.
Q: HOW CAN I PREVENT MOLD DAMAGE?
A: Act swiftly in case of water leaks to fully prevent any mold damage. Regularly inspect faucets and pipes to ensure they are sealed and functioning correctly. Thoroughly dry any areas that have experienced water leaks or water damage.
WHAT SETS DRIGGS MOLD REMEDIATION APART?
We have been a local, family-owned business serving the community for over 50 years. Our commitment to quality and our exceptional containment team make us stand out. We inventory and transport your affected belongings to and from our warehouse for contents cleaning, treating them as if they were our own. We are confident in our expertise, and we guarantee our arrival in 60 minutes or less. When you require restoration services for your home or business, we understand that time is of the essence. If you have concerns about possible mold damage in Driggs, please feel free to reach out to us for a complimentary consultation.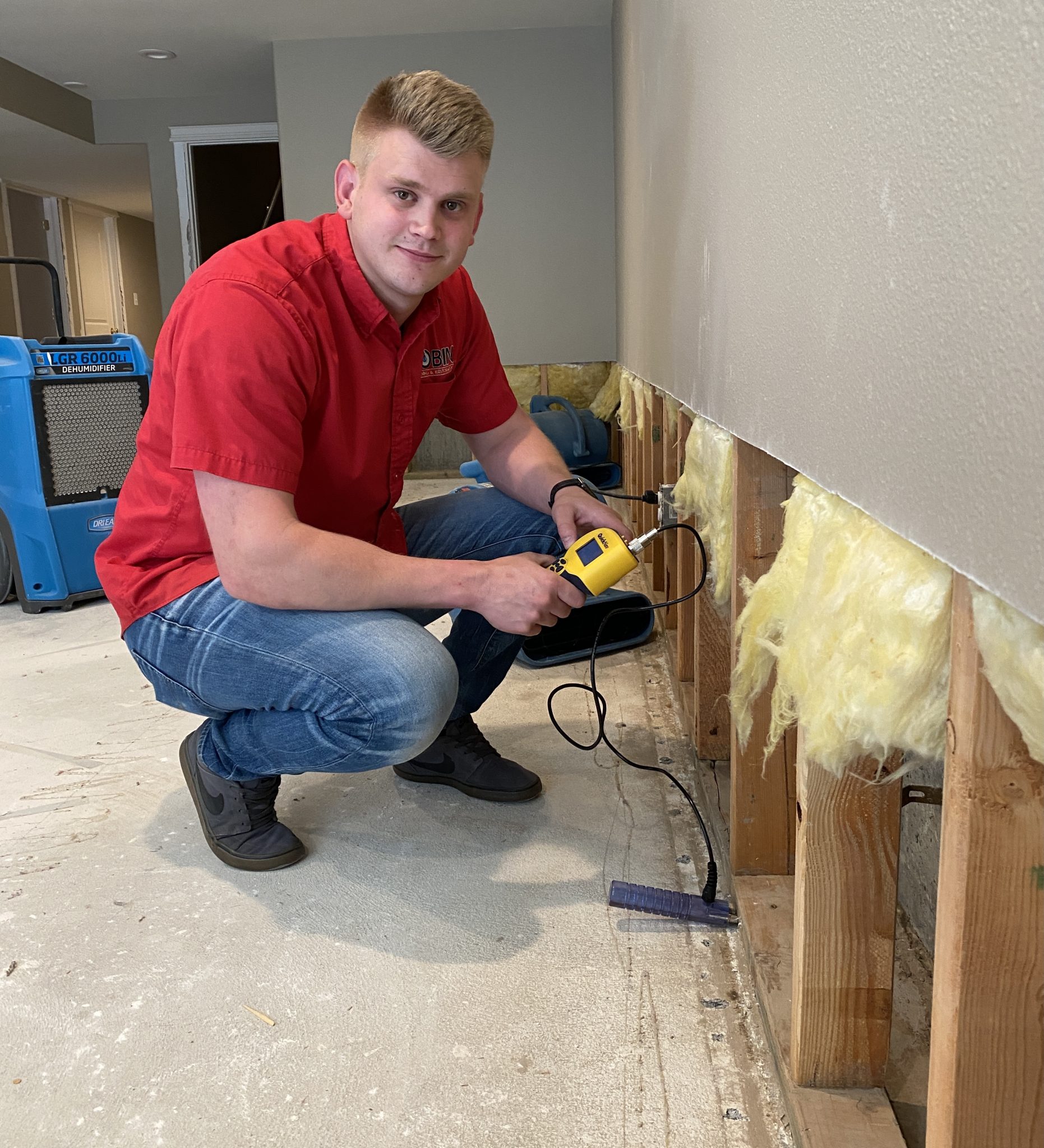 CHOOSE DRIGGS MOLD REMEDIATION COMPANY WITH TOBIN RESTORATION
The Tobin Restoration team employs the right techniques and safety precautions to safeguard your property and belongings, as well as the well-being of our team members. All of our technicians are IICRC Certified so you can have confidence that no trace of contamination will be left behind.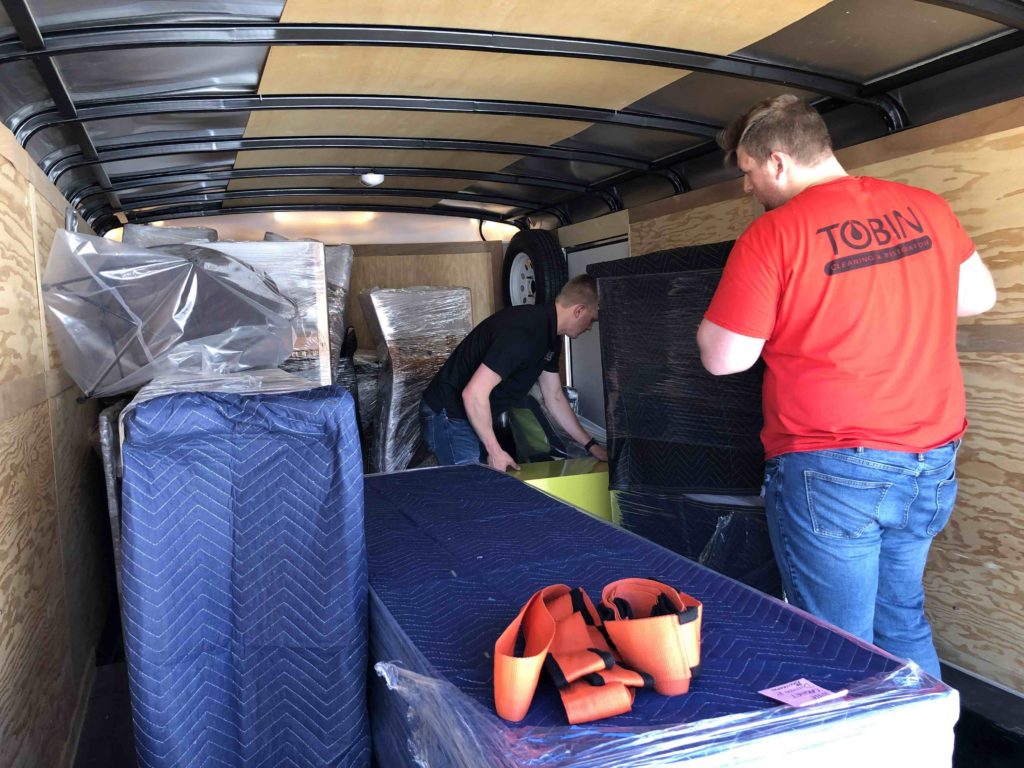 Our cleaning and restoration company is with you from START TO FINISH. If you've experienced damage at your home or business, call us anytime, 24/7 at (208) 523-1080. Haven't decided who to choose? You can contact us at any time for a free consultation and inspection of your damaged areas.
East Idaho's Highest Rated Restoration Company
Tobin Restoration
We have been helping the community restore their homes for years.
Rating:

4.9

/ 5 based on

256

reviews.