Flood Cleanup Idaho Falls
EAST IDAHO'S HIGHEST RATED RESTORATION COMPANY
Flooding can be a messy and stressful situation. Whether it's a torrential downpour or a burst pipe, water damage can lead to all sorts of problems.
When you're dealing with water damage, it's incredibly important to get it taken care of quickly. The longer you wait, the more the damage will spread, and the more it'll cost you to get everything back to normal.
Luckily, we're here to help. Tobin Restoration is an IICRC certified firm that has been helping people in Idaho Falls with flood cleanup for years now. We know exactly how to use our expertise to make your home or business as good as new.
PUT DOWN YOUR MOP! WE'VE GOT THIS!
Whether you've got a flooded basement or a leaky roof, we can take care of it for you. And if you're not sure what kind of damage is being done, don't worry—we'll stop by and assess the situation before providing you with an estimate, making sure that nothing is going unseen. We'll also work closely with your insurance company to make sure that they're aware of everything that's happening.
Let us take care of your flood cleanup needs so you can relax and move on with your life.
WHAT CAUSES WATER DAMAGE?
Before we can discuss how to fix it, we need to understand what causes water damage in the first place. Here are just a few of the most common causes:
LEAKY ROOFS
The roof of your home or office is its first line of defense against outside elements such as rain, wind, hail, and snow. If your roof isn't properly cared for, it will quickly wear down allowing leaks that cause serious water damage.
BROKEN PIPES
Frozen pipes are one of the most common reasons for water damage during the winter months. When they freeze they expand and often burst to cause thousands of dollars worth of damages. Clogs can also cause pressure to build up in pipes and lead to bursting. If a pipe bursts, water will spray out aggressively until the pressure is released. This can lead to significant damage in a very short time.
SNOW BUILDUP
Snow is a regular occurrence here in Idaho Falls and if not properly removed in a timely manner, it can wreak havoc on your home or business. If there has been a heavy snowfall during the winter, roofs may need to be cleared, especially flat commercial rooftops. If snow against the house is left for a long time because the house is shaded, this could lead to water leaking into the basement.
PLUMBING LEAKS
This is another common culprit that leads to water damage. Often, this kind of problem may go unnoticed until extensive damage has already occurred. Toilets and sinks that leak or overflow can also cause water damage. In addition, leaks create an environment for mold growth which presents additional hazards.
BROKEN SUMP PUMP
A sump pump helps keep basements dry by diverting any water that accumulates at the bottom of the foundation. Unfortunately, sump pumps have been known to fail and can cause massive water damage to your home.
Some other reasons to consider include:
Backed-up sewer lines, toilets, or drains.
Malfunctioning appliances such as washing machines, refrigerators, dishwashers, and water heaters.
In today's world, water damage is almost impossible to avoid. Whatever the source, damage can run the gamut from inconvenient to financially devastating. The best way to combat it is to be aware of the causes and be prepared to react as needed.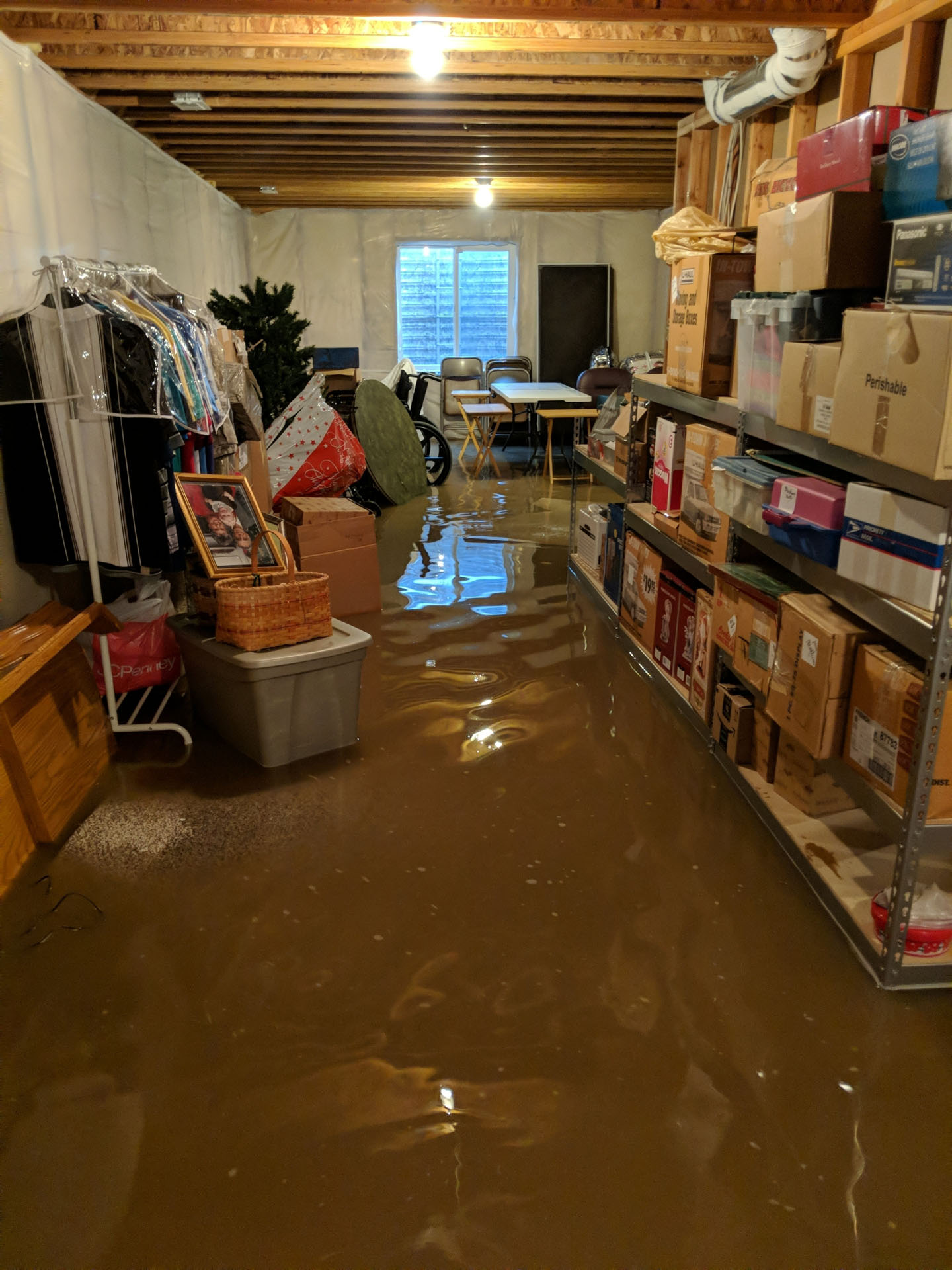 EFFECTS OF WATER DAMAGE IN IDAHO FALLS
Here are some effects of water damage and why it is important to fix these problems as soon as possible:
Possible Mold Growth: If you have flood damage from a broken pipe or a storm, chances are there will be mold growth present. Mold grows when wood and organic materials stay wet for more than 24 hours. Mold can cause health problems and should be removed as soon as possible after flood clean-up.
Damage to Belongings: When your building has suffered water damage, the things inside may also require restoration services. Paper goods, clothing, furniture, and electronics can all be destroyed by water damage. The best thing you can do is remove these belongings from the area until they are dry.
Structural Damage: Water can seep into walls causing mold growth and structural weakness. After flood clean-up is complete, any structural damage left behind may need to be repaired.
Insects/Rodents: Water-damaged homes are often infested with mosquitos or other insects because they thrive in damp environments and their eggs can survive underwater for long periods. Rodents are also attracted to moisture and will often chew through walls and wires, creating fire hazards for your family.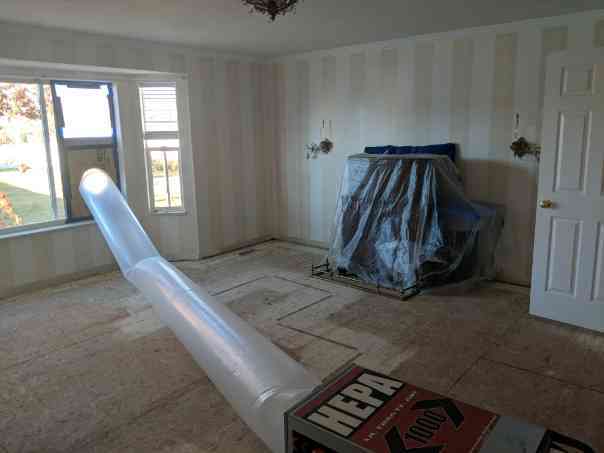 WHAT TO DO IN CASE OF WATER DAMAGE
Flooding is dangerous for both your property and your health. When your home has been flooded, it's important to act quickly to minimize damage to your home.
Here are basic steps to take after water damage in Idaho Falls.
Contact your insurance company: They will be able to send an adjuster out to assess the extent of the damage and will tell you if they'll cover all of it or just part of it.
Turn off the power: If any areas of your home have been flooded, turn off the power immediately from the breaker box. Water mixed with electricity equals disaster, so don't take any chances!
Photo documentation: Take as many photos and videos as possible for insurance purposes.
Have protective gear on as you move around the premises: Floodwaters are dangerous. Even if they don't contain harmful bacteria or other substances, they can still be unhealthy because they're filled with debris and other foreign objects. Having protective gear on is therefore essential. This includes rubber gloves, boots, and eye protection at the very least.
Get all electronics out of the water as soon as possible: Electronics can short circuit and create serious issues when they come into contact with water, even if they haven't been damaged yet.
Contact a professional restoration company: If the water damage is severe, you may want to call emergency services for help and guidance about how to proceed safely. These professionals are experts in flood clean-up and will restore your premises to pristine condition.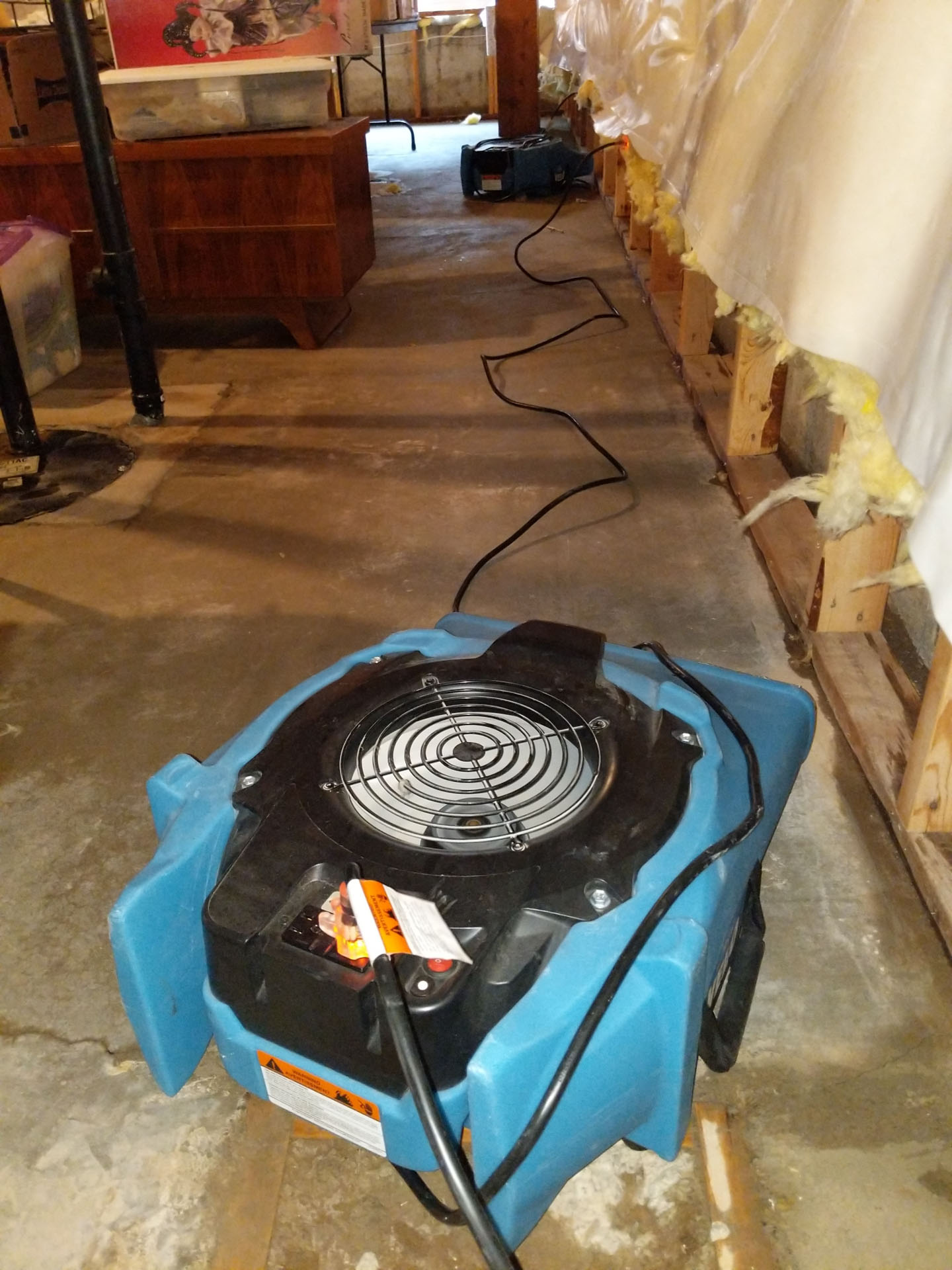 Tobin Restoration Company offers comprehensive clean-up services to get your home back to normal—and keep things that way for years to come.
WHAT TO EXPECT FROM OUR WATER REMOVAL AND CLEANUP PROCESS
Inspection and Damage Assessment

Water Removal/Water Extraction

Drying and Dehumidification

Cleaning and Repair

Mold remediation

Odor Control

Restoration
Our crew specializes in finding the source of the dampness, eliminating it, and then cleaning up all traces of the incident. We don't just pump water out of your house—we work with you to ensure that everything looks, smells, and feels like new when we're done! From the concrete to the carpet, there is no job we can't handle. That's why we're Idaho Falls' top choice for flood clean-up.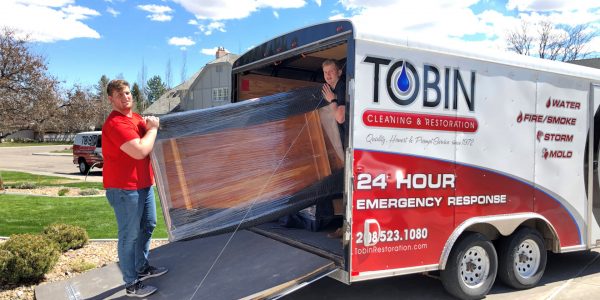 LET'S GET YOU BACK IN CONTROL
Flooding can wreak havoc on your home. From water-logged drywall to mold-laden carpet, a flooded basement or storage area can seem like an impossible mess to fix. But we're here to tell you that it's not!
Tobin Restoration is your go-to source for flood damage cleanup in Idaho Falls. Our team of certified restoration specialists has seen and done it all, from rain water to overflowing sinks to burst pipes and sewer backups. No matter how much water you're dealing with, we'll get you back in control with fast, reliable service.
Contact us today for more information.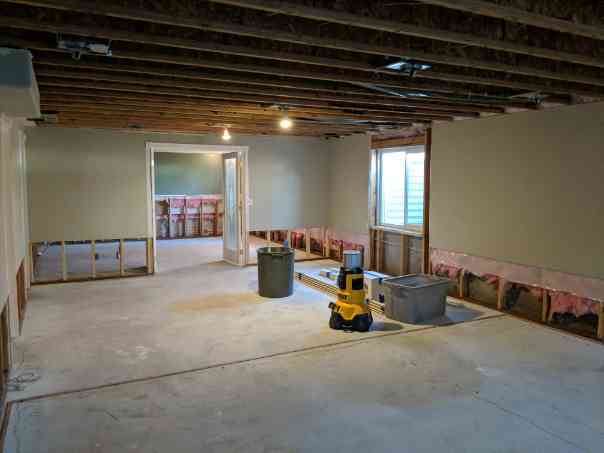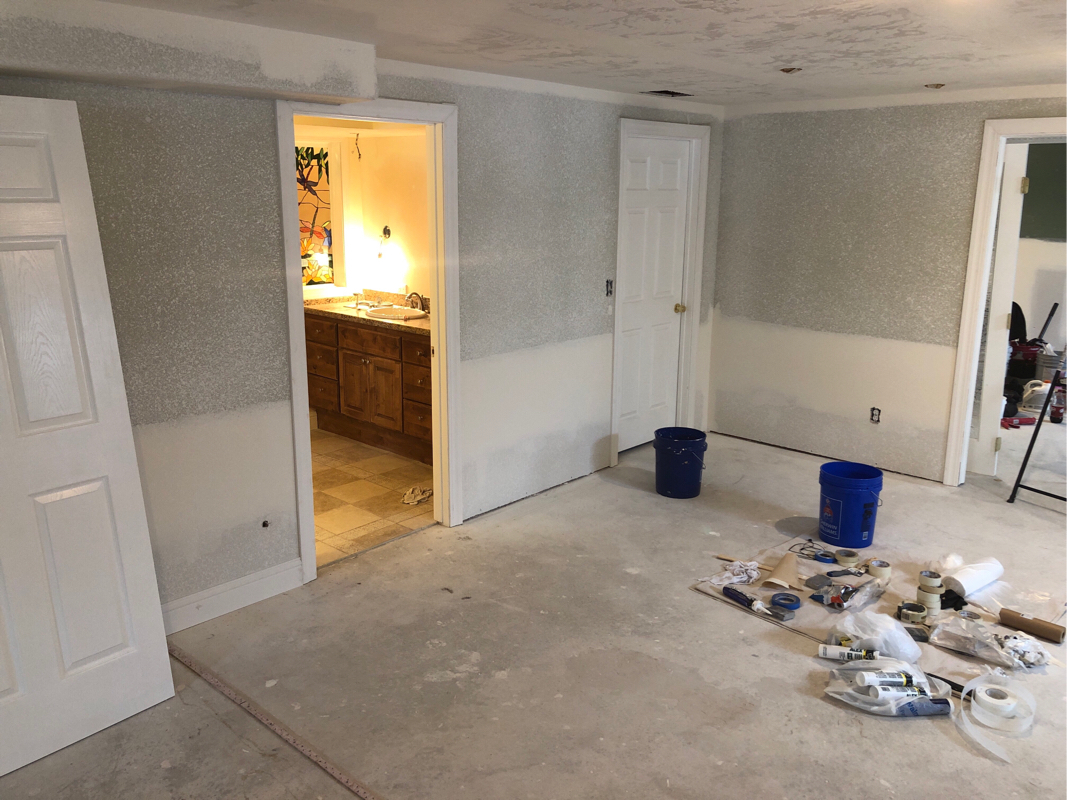 Our cleaning and restoration company is with you from START TO FINISH. If you've experienced damage at your home or business, call us anytime, 24/7 at (208) 523-1080. Haven't decided who to choose? You can contact us at any time for a free consultation and inspection of your damaged areas.
East Idaho's Highest Rated Restoration Company
Tobin Restoration
We have been helping the community restore their homes for years.
Rating:

4.9

/ 5 based on

256

reviews.