FIRE DAMAGE ISLAND PARK
EAST IDAHO'S HIGHEST RATED RESTORATION COMPANY
When fire strikes, it leaves behind a path of destruction and despair. Your world may feel like it has turned to ashes, and the road to recovery can seem overwhelming. Tobin Restoration Island Park Fire Damage Restoration is a beacon of hope in the aftermath of fire damage. We understand the immense toll that fire disasters take on individuals, families, and communities. We specialize in restoring what has been lost and breathing new life into spaces that have been ravaged by flames. With our unwavering commitment, expertise, and compassion, we stand by your side throughout the restoration process, helping you reclaim your life and rebuild your dreams.
When a fire wreaks havoc on a property, it's not just the flames that cause damage. The often-overlooked danger of smoke damage can have far-reaching and serious consequences. Smoke, with its toxic fumes and unseen particles, seeps into every corner, leaving behind a lingering threat to your well-being and the structural integrity of your space. Dealing with smoke damage is crucial because its risks may not be immediately visible, emphasizing the importance of addressing this hidden threat promptly and thoroughly.
Island Park Fire Damage Services
Damage Assessment
Our restoration company employs a meticulous assessment process to determine the full extent of fire damage. Our experienced team conducts a comprehensive evaluation, considering both visible and hidden effects, such as structural integrity, smoke, and soot penetration, water damage, and secondary issues. By utilizing advanced techniques and tools, we identify compromised areas and assess damage to various components. This detailed assessment enables us to create a tailored restoration plan for an efficient and thorough recovery process. We strive for precision and transparency in our assessment, ensuring no aspect of fire damage goes unnoticed.
Securing Structure
Once we have coordinated a plan with your insurance company, our primary concern is to secure the structure, as fires often result in significant damage that weakens the overall integrity. Elements such as windows, walls, and the roof play a crucial role in upholding the structure. To ensure safety during restoration, we will reinforce the structure using sturdy materials like plywood and nails. This step guarantees stability when our team works inside the premises. Following that, we will efficiently pack out the debris, allowing us to concentrate on the essential components of your home or building that require immediate attention and restoration.
Salvage And Removal
The next step involves the challenging and emotional task of assessing salvageable items and clearing the debris from the scene. We will carefully remove and store valuable items in our dedicated facility until they can be safely returned to you. Additionally, our trained operators will efficiently eliminate any remaining debris with utmost care.
We will address the removal of soot and smoke, which tend to settle into even the smallest spaces and crevices. Utilizing our specialized equipment, we will extract these particles from your home, eliminating not only bothersome odors but also potential health risks associated with inhaling them. Our goal is to ensure a safe and breathable environment. We will conduct an inventory of your items and transport them to our contents cleaning facility. There, we will undertake the necessary cleaning, deodorizing, sanitizing, and salvage efforts. Once the restoration process is complete, we will promptly return your belongings to you, allowing you to reclaim what is rightfully yours.
Repair, Restore and Reconstruction
Once the cleaning phase is completed, it is time to focus on the restoration of your home or business. At Tobin Restoration, we offer comprehensive contracting services, ensuring that all necessary reconstruction work is handled by our skilled team. By entrusting us with your restoration project, you will benefit from the convenience of dealing with a single contractor, saving you valuable time and effort compared to coordinating multiple contractors. With a dedicated point of contact, you can easily communicate your vision and preferences for the rebuilding process, streamlining the entire experience.
Why Choose Island Park Fire Damage Restoration?
When faced with the aftermath of a fire, the urge to begin cleaning up immediately may be strong. However, it is vital to entrust the task of fire damage cleanup to a professional restoration company. While it may seem like a cost-saving measure to tackle the cleanup independently, the expertise and specialized equipment possessed by restoration professionals is essential for a thorough and safe restoration process. Fire damage cleanup involves not only removing visible debris but also addressing hidden smoke damage, soot residue, and water damage caused by firefighting efforts. Tobin Restoration Island Park Fire Damage has the knowledge and experience to assess the full extent of the damage, mitigate potential hazards, and employ effective restoration techniques to ensure a complete recovery. By hiring us for your Island Park restoration process, you not only save valuable time and effort but also ensure that your property is restored to its pre-fire condition, minimizing further risks and promoting a safe living environment for you and your loved ones.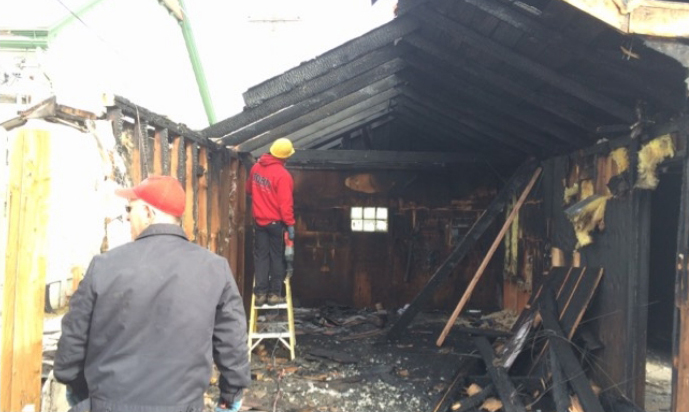 Experience and Expertise
Our team of highly skilled professionals possess years of experience in fire damage restoration in Island Park and the surrounding areas. We have honed our craft to perfection, ensuring that every detail is meticulously addressed, and every challenge is met with a solution. No matter the scale of the fire damage, we have the knowledge and skills to tackle it head-on.
Comprehensive Restoration Services 
At Island Park Fire Damage, we offer a comprehensive range of restoration services, tailored to meet your specific needs. From assessing the extent of the damage to mitigating further risks, from smoke and soot removal for structural repair and reconstruction, we provide a holistic approach to bring your property back to its pre-fire glory.
Cutting-Edge Technology 
We stay at the forefront of industry advancements, utilizing state-of-the-art technology and equipment to deliver the highest standards of restoration. Our advanced tools, combined with our expertise, allow us to work efficiently and effectively, minimizing the disruption to your life and expediting the restoration process.
Compassionate Support 
We understand the emotional toll that fire damage can have on you and your loved ones. That's why we prioritize empathy and compassion throughout our interactions. Our team is here to provide not only professional guidance but also the emotional support you need during this challenging time. We will listen to your concerns, address your questions, and ensure that you feel heard and understood every step of the way. We will take care of your items with extreme care and treat them as if they were our own. 
Partnership with Insurance 
Dealing with insurance claims can be complex and overwhelming, especially after a fire disaster. Tobin Restoration has established strong relationships with leading insurance providers, allowing us to streamline the claims process on your behalf. We work hand-in-hand with your insurance company to ensure a smooth and hassle-free experience, relieving you of the burden of paperwork and negotiations.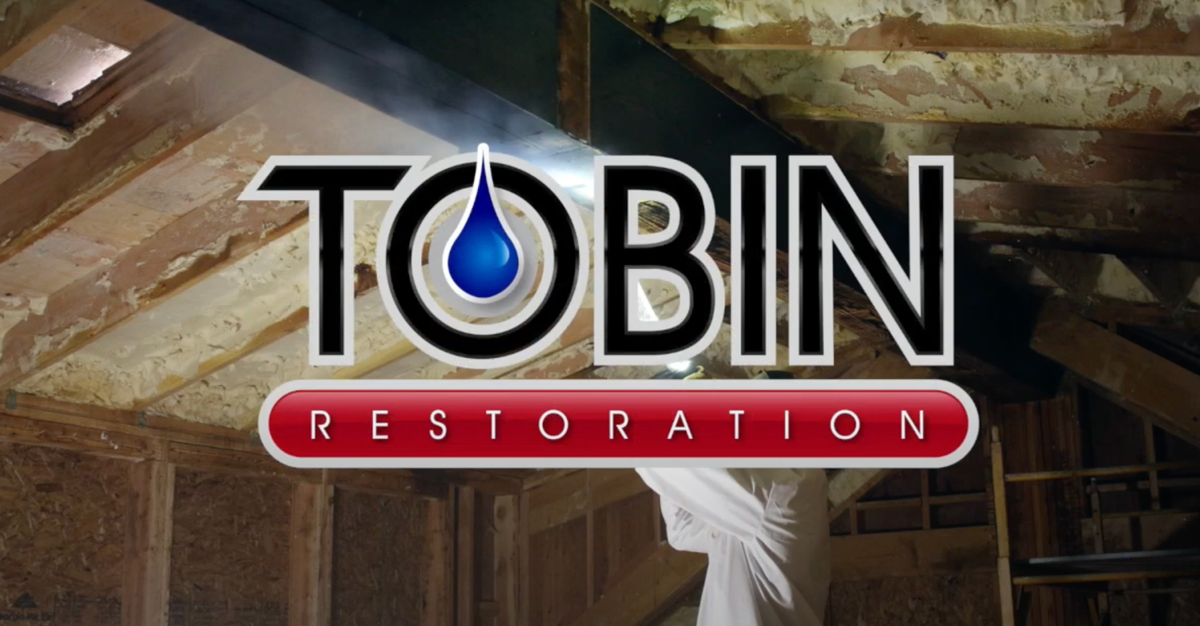 Our cleaning and restoration company is with you from START TO FINISH. If you've experienced damage at your home or business, call us anytime, 24/7 at (208) 523-1080. Haven't decided who to choose? You can contact us at any time for a free consultation and inspection of your damaged areas.
East Idaho's Highest Rated Restoration Company
Tobin Restoration
We have been helping the community restore their homes for years.
Rating:

4.9

/ 5 based on

256

reviews.