FIRE DAMAGE JACKSON
EAST IDAHO'S HIGHEST RATED RESTORATION COMPANY
Fires are dangerous and scary. There are a lot of possible causes when it comes to how a fire got started. For homes, the most common causes are cooking, heating, electrical, smoking, and candles. For businesses, the most common causes of fires are cooking equipment, faulty electrical or lighting, and human error. No matter the cause of the fire at your home or business, at Tobin Restoration we are trained and ready to help you get back to your normal routines in a timely manner.
INITIAL ASSESSMENT 
Fire damage can happen at any time of the day. We are open and will answer calls 24/7 and get to your home within an hour of receiving your call. Once we are on the scene of the fire damage, we have to wait until it is deemed safe to enter. After your home or business is safe to enter, we will go in to assess the structural damage, the extent of the damage, and what will need to be done for the restoration. We will work with your insurance to create a plan tailored to your needs.
ENSURE BUILDING SAFETY
After the initial assessment is done, we will go over the process that will be followed in order to get your home or business to its previous condition. The first thing to do is to secure the structure for the safety of anyone that enters during the process. A fire can cause damage to windows, walls, and the roof which keeps your home or business from falling. After everything is secure, we start to remove all the debris. Decluttering the space allows us to really focus on the important pieces of your home or business.
WATER EXTRACTION
Water is the most common method used in order to extinguish a fire. This means that after the fire is put out there may be a substantial amount of standing water within your home or business. We use our commercial grade pumps to get all the standing water out. Dehumidifiers are used in order to get the moisture out. Ensuring all the water and moisture are extracted is important so that it does not compromise the quality of your home or business in the future.
EXTRACTION OF SMOKE
Next, we will use our specialized equipment to remove the soot and smoke from your home or business. Soot can get into very small spaces, so we work hard to remove any trace of it regardless of where it has settled. Getting the smoke out of your walls and ceilings is an important part of the process because no one wants to have the smell of smoke lingering. Not only is the smell unpleasant, but breathing in smoke is hazardous to your health and lungs. We ensure that your home or business will be safe to enter by removing all hazardous smells and particles. At this time we will also take inventory of your possessions and take them back to our cleaning facilities. There we clean, sanitize, deodorize, and give extra care to items that may need it. Once we are completely finished with the restoration process, we will return your items.
REBUILDING
After all the cleaning, it is time to repair your home or business. At Tobin Restoration, we are full service contractors. This means we are able to do all the reconstruction for you. When you are only communicating with one business, it is sure to save you time rather than contacting and scheduling multiple contractors. You will have one point of contact in order to communicate your desires for the rebuilding of your home or business.
What our team is able to do during the reconstruction phase:
HVAC, plumbing, and electrical
Drywall, insulation, and taping
Doors, windows, and framing
Paint and texture
Installation of flooring, including carpet and vinyl
Trim or any finishing items
WHAT TO BE CAUTIOUS OF AFTER FIRE DAMAGE
There are a lot of unknowns once there has been a fire in your home or business. There are a few things that you should avoid in order to ensure everyone's health and safety after a fire. Be sure to stay out of the space unless it has been deemed safe. This is because there could be dangers that you cannot see, such as electrical that is in contact with water causing an electrical shock if not careful. Not only is this important for your safety, but also for your health because of the smoke and soot. It is not safe to inhale soot or smoke. For this reason, it is also important to leave items such as food, medication, and possessions as they have been contaminated by smoke. To protect yourself, call our team of professionals that are trained for these situations.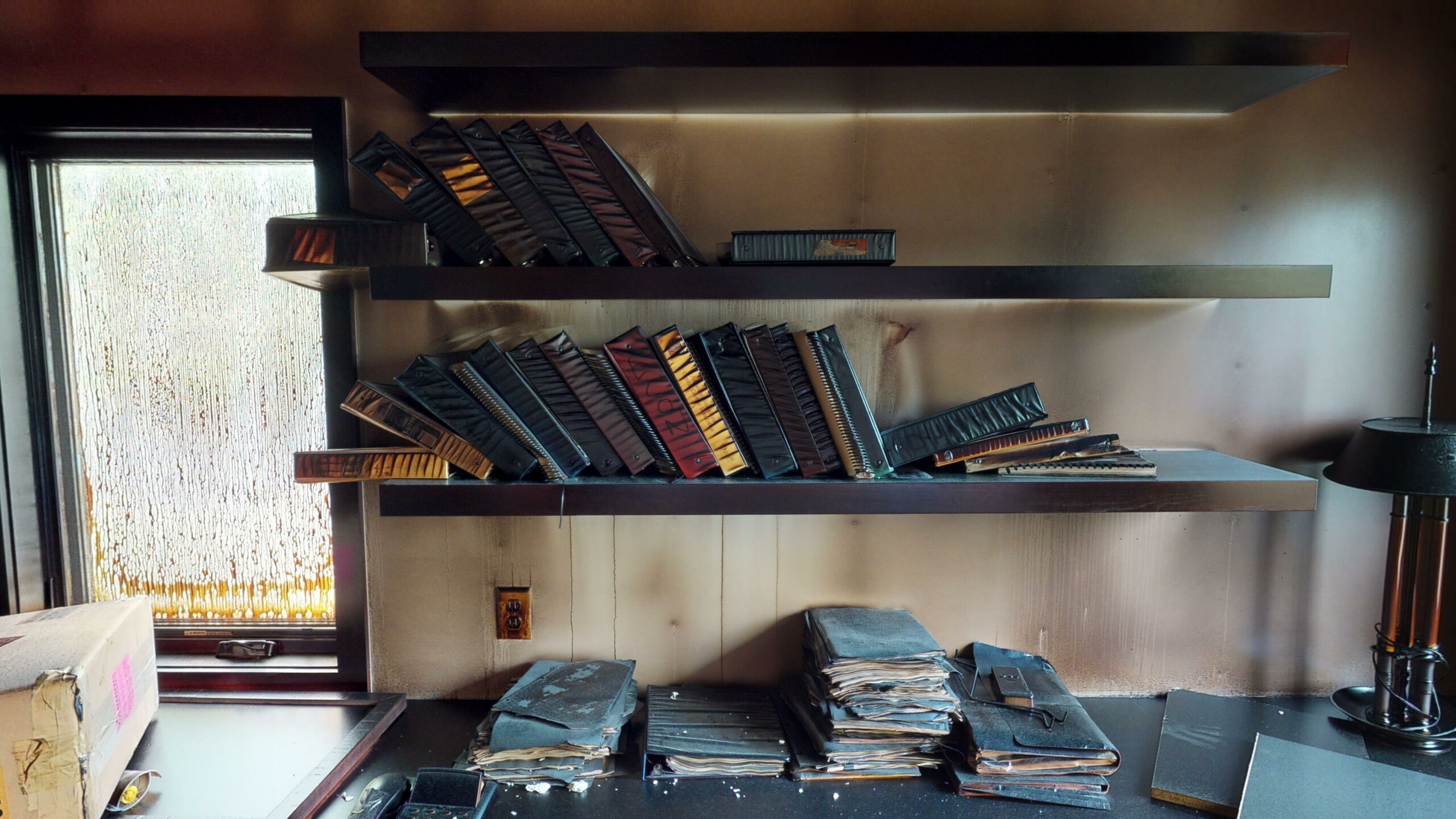 WHY TOBIN RESTORATION FOR JACKSON FIRE DAMAGE?
We are East Idaho's number one rated restoration company and that is because of the simple reason that we care about you and your safety. We are available 24/7, have a team of trained professionals, and use top of the line equipment. We want to take care of each step of the process and be a one stop shop for you. We strive to make an overwhelming situation less stressful and make you feel that your home or business is better than before the damage. Contact us any time of day for your fire damage needs and we will come. At Tobin Restoration, our consults are always free. We are eager to get you back to your normal routine.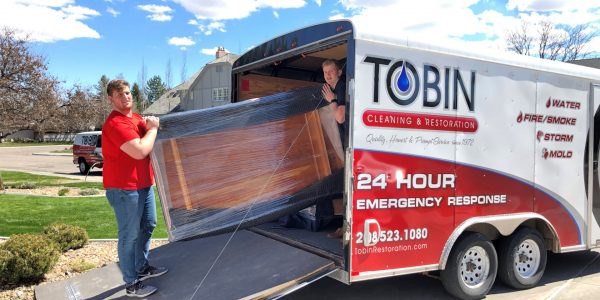 WHAT INSURANCE DO YOU WORK WITH?
We will work with all insurances to provide you with the services that you need.
HOW LONG DOES THE PROCESS TAKE, START TO FINISH?
The amount of time it takes varies depending on the extent of the fire damage. We strive to work in a timely manner but want to ensure that all steps of the process are done thoroughly and correctly.
WHAT HOURS WILL YOU RESPOND TO FIRE DAMAGE?
No matter the time of day, you can call us and we will be on our way to help you.
WHAT HAPPENS TO MY PERSONAL BELONGINGS?
We do our best to clean, sanitize and salvage your possessions to the best of our abilities. If items are not able to be restored to their original condition, we will not get rid of any of your items. We save all of our items until the restoration is complete and you can decide what to do with them.
Our cleaning and restoration company is with you from START TO FINISH. If you've experienced damage at your home or business, call us anytime, 24/7 at (208) 523-1080. Haven't decided who to choose? You can contact us at any time for a free consultation and inspection of your damaged areas.
East Idaho's Highest Rated Restoration Company
Tobin Restoration
We have been helping the community restore their homes for years.
Rating:

4.9

/ 5 based on

256

reviews.